Explore seldom-seen isles and rich cultural traditions
Embark on an unforgettable ocean voyage crossing 108° of latitude and encompassing the entire Atlantic Ocean. Leave the fast-paced, modern world behind to explore over 8,000 nautical miles of ocean and the fascinating stops we make along the way. With all the romance of an ocean crossing and the thrill of discovery, this expedition is nothing short of epic. Join us for the ultimate adventure.
Enjoy a rich program of lectures by an expert team of naturalists, historians, and photographers; and take advantage of the ship's state-of-the-art amenities from wellness programs and spa treatments to gourmet dining options and wine tastings

Explore rarely seen, remote islands with deep-seated cultures, unique cuisines, and seafaring traditions

Enjoy special access to the unspoiled islands of Fernando De Noronha, a World Heritage Site. Snorkel amid the rich marine life and see a rich population of spinner dolphins

Learn about the 18th century Atlantic Slave Trade at the Cape Verde Islands and walk through a UNESCO World Heritage-designated old town

Search for marine life, including dolphins and sperm whales, plus the possibility of Blue whales, orcas, and pilot whales
Price
From $29,390 per person
(does not include flight)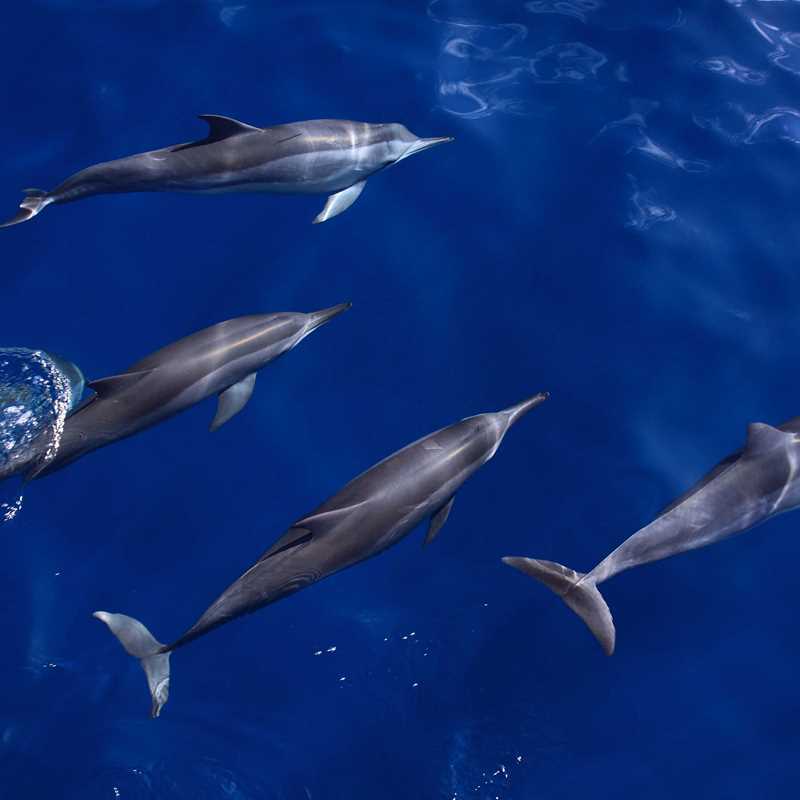 Atlantic Isles
Day By Day
Embark on a grand ocean-crossing voyage sailing all the way from South America through the tropics to the Azores. Along the way discover seldom-seen isles, places teeming with wildness, and intriguing cultures.
2024
Embark
Bahia de Salvador, Brazil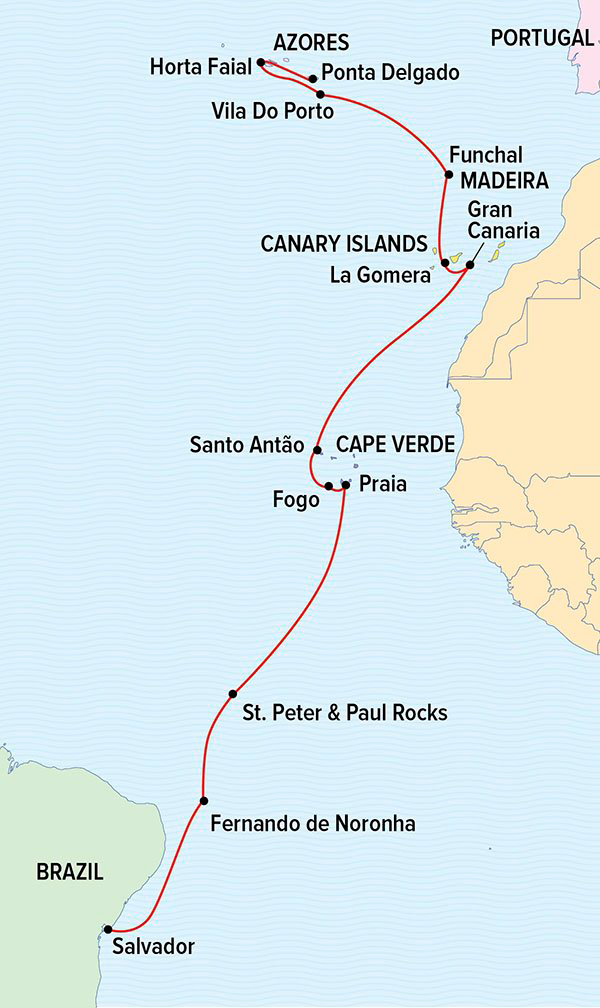 Our Ship in the Atlantic Isles
Ready for the adventure of a lifetime?
View our brochure for more details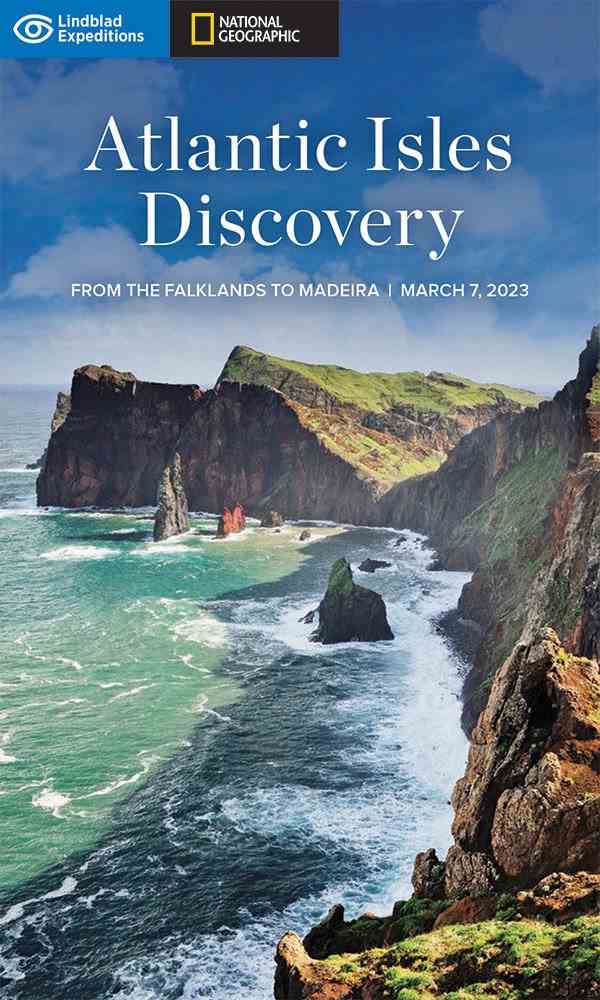 Atlantic Isles Discovery
From the Falklands to Madeira | March 7, 2023