New York's beautiful Hudson River Valley has more spirits and legends than most other places in the country, says master storyteller and performer Jonathan Kruk.

His specialty is "The Legend of Sleepy Hollow," Washington Irving's eerie early 19th-century tale starring the infamous Headless Horseman, which he performs some 45 times a year in solo shows throughout the valley. Kruk also has written extensively about Irving in his book Legends and Lore of Sleepy Hollow and The Hudson Valley (The History Press).
As we prepare for a series of three unique voyages along the river this fall, Kruk talks to us about ghost stories, haunted spirits, and of course, Halloween.


Why is the Hudson River Valley such a hub for ghost stories and haunted spirits?
There are scholars who declare that ghosts appear to remind us of history we may be forgetting. The Hudson Valley was a crossroads of Native Americans and colonists in New England and the Mid-Atlantic so all their spirits rise to help tell the stories of what occurred during their time. The commander-in-chief of all spirits, the Headless Horseman, for instance, reminds us of the trying times of the American Revolution.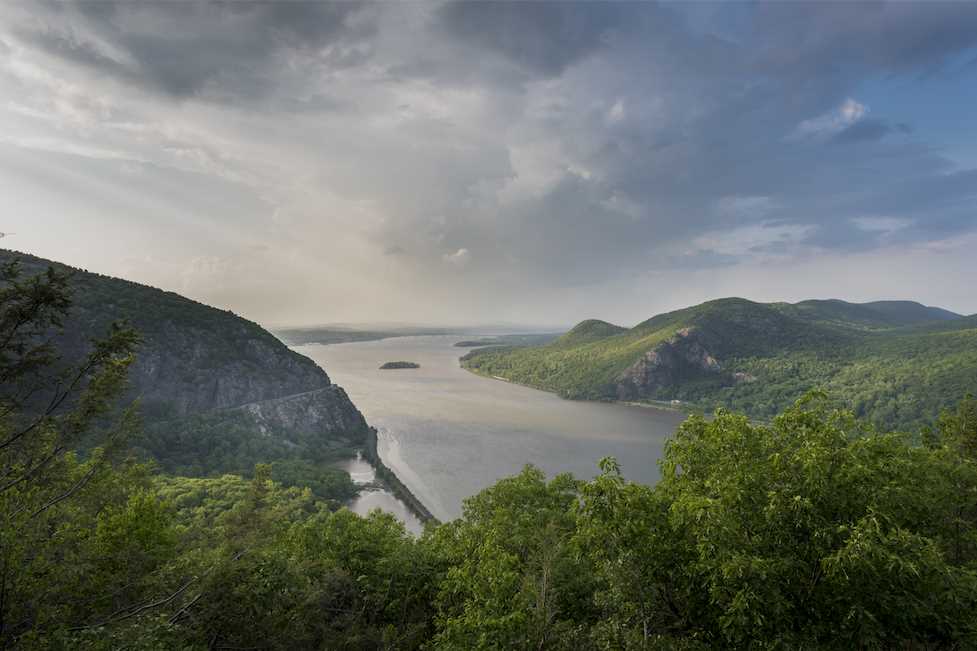 Who are the ghost imps?
The ghost imps predate the American Revolution and haunt the Hudson Highlands, from Havistraw Bay to Pollepel Island. They are spirits of those who drowned on early sailing ships and appear to warn today's ships navigating through the tides to be careful. Legend has it that skippers must tip their hat to the ghost imps of the Hudson Highlands for protection.


Pollepel Island has its own ghost tales, correct?
Just north of Beacon, New York, Pollepel Island is where you'll find Bannerman Castle, now listed on the National Register of Historic places. Francis Bannerman VI was a military surplus dealer during the Spanish-American War and during World War I he had a little arsenal on that island. Some guides believe Bannerman haunts the castle by turning over bricks and stones.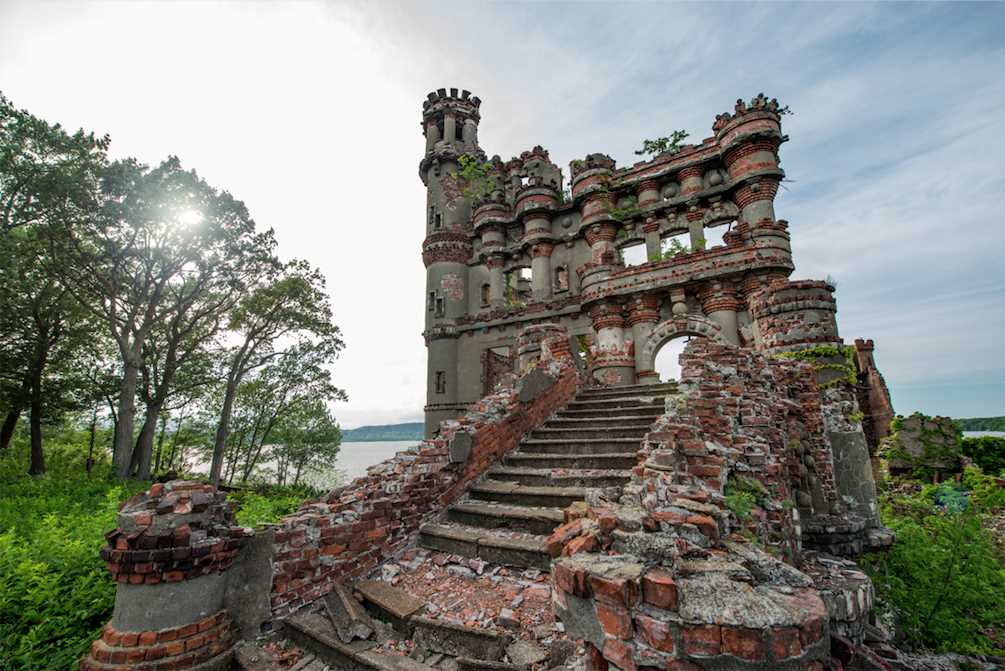 Does West Point have its own haunted spirits?
During the American Revolution, West Point constructed chains across the Hudson to prevent the British from getting upriver. During a tour of duty in 1778, a Polish engineer Thaddeus Kosciuszko, created a garden above one of the chains. Today, this benevolent ghost is known to help out cadets at West Point. If they walk through the spot where his garden once thrived, above where the chain got stretched, lucky students might hear answers to engineering problems whispered in Kosciuszko's Polish accent.
Does Henry Hudson haunt his namesake river?
In the early 1600s Henry Hudson's crew had a dinner feast with the Esopus tribe near Esopus Island. Irving and others have insisted that when Hudson was abandoned in Hudson's Bay, he and his crew found their way back to Esopus. That's where they haunt in Irving's story "Rip Van Winkle," playing a game of nine-pins. Today, when you hear an odd thunder it's said that it's Hudson's men engaged in their bowling game—reminding us of the early history of the nation and Hudson's exploration of the river that would one day bear his name.
Esopus also attracted famed English mystic Aleister Crowley in the early 20th century. Were spirits the reason?
It's said Crowley was drawn to the river for isolation and to meditate when he camped out on the island for 40 days and 40 nights in 1918 (though there are also theories he was a spy). Some of the early stories of the Native Americans show that those who lived along the Hudson used various conjuring tricks, warning off the Mohawks by casting spells on them. I think Crowley sensed there was more than just the landscape contributing to the atmosphere you feel in certain pockets around here.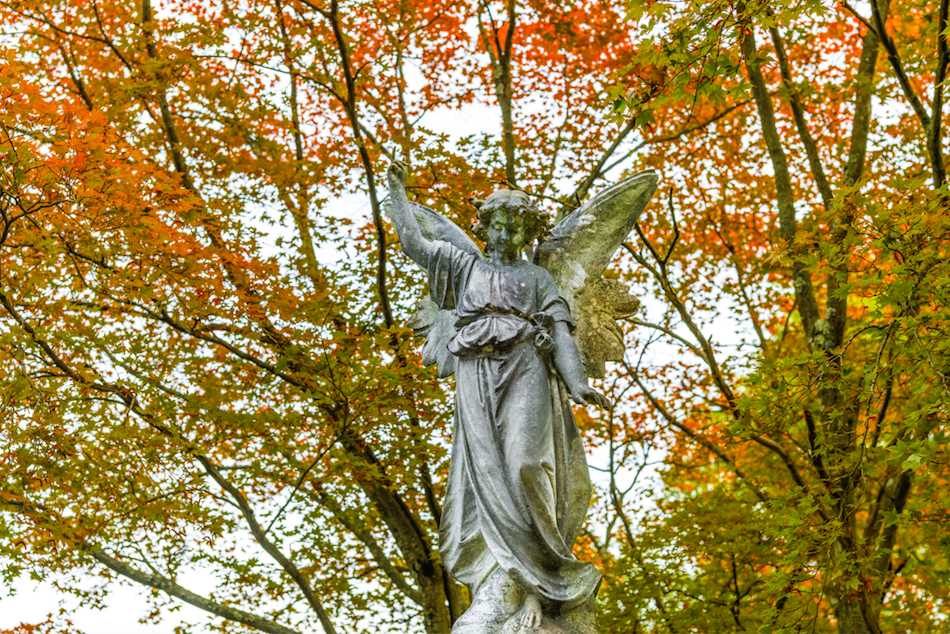 So, the river has a mystical quality?
Irving describes Sleepy Hollow as having "a drowsy, dreamy influence," but I think this applies to much of the Hudson Valley. Artists, millionaires, and musicians alike are drawn by the natural beauty, as well as by this intangible feeling that remains mysterious. Pete Seeger wrote about the majestic muddy water, and that led him to want to clean it up. People have reported feeling Seeger's presence along the river and say it inspired them to pick up other people's trash, an act which Seeger described as his religion. There's a presence that is stronger here than other places.
How did Washington Irving discover Sleepy Hollow?
Irving was a rambunctious young man living in New York City. In his late teens, he would escape the city on hunting expeditions in what is now Sleepy Hollow and Tarrytown. While visiting he was totally intrigued by the local ghost stories he heard, such as the Wailing Woman in White, who warns people to go inside before a winter storm, or the commander-in-chief, an apparition of a former Hessian soldier missing his head. Years later, while visiting historical novelist Sir Walter Scott in Scotland, Irving came across some German fairytales with resonance, about a soldier who lost his head.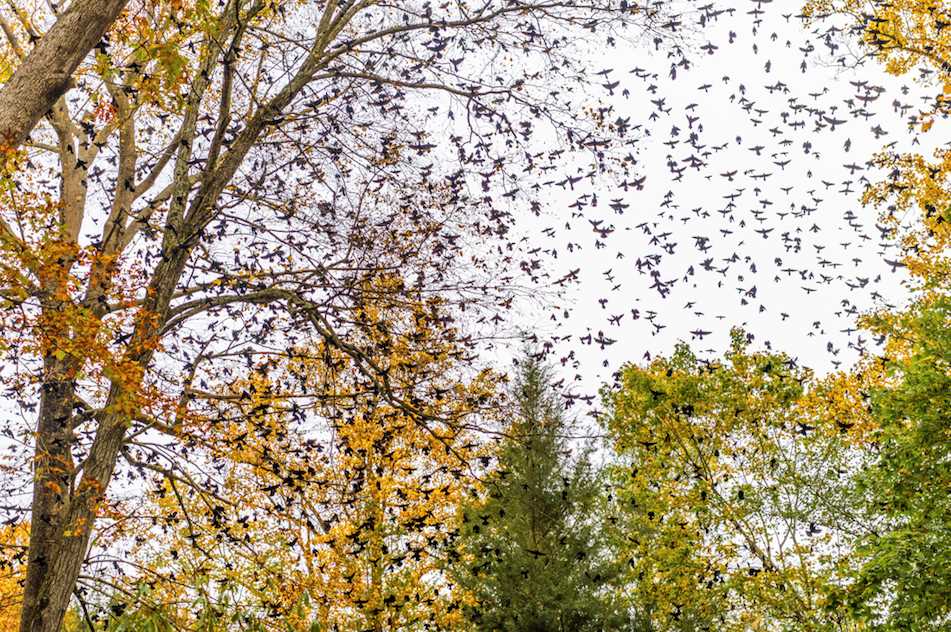 Was there a real soldier buried without a head in Sleepy Hollow?

Yes. There was a Hessian named Christian Range, who lost his head in the Battle of White Plains in 1776, as reported in a journal by General William Heath. And there is evidence a local family took up the headless body for burial at the Old Dutch Church. For his story, Irving brought in indigenous tales, local characters, German fairytales, a little bit of Robert Burns, and cobbled together his timeless tale of a Headless Horseman ghost searching for his head. The first nerd, Ichabod Crane, the clever flirt Katrina Van Tassel, and the lovable bully Brom Bones, were also tied to local lore.
Is there a grave of the Hessian soldier?
No one knows exactly where Christian Range was buried, though there are plans to put a marker in the cemetery at the Old Dutch Church. Irving is buried in the larger Sleepy Hollow cemetery, along with the Rockefellers, Carnegies, and Chryslers.
What is Halloween like in Sleepy Hollow?
Let's say it rivals Salem, Massachusetts as a Halloween haven. People come trolling the graveyard just seeking understanding of ghosts and the next life. It's not just the Headless Horseman tale, but stories of a fellow in a rowboat who is forever trying to get back to shore, and another horseman near the Catskills who accidentally dragged a servant girl to her death and rides through the fingers of flame. All the spirits of the Hudson rise to tell their stories.