No two days are alike on our Antarctica expeditions. This example of a day in the life of our Journey to Antarctica: The White Continent expedition gives you a sense of the shape any given day on any itinerary might take. Get Inspired By Photos, Videos, Webinars, Stories, And Exclusive Offers. Sign Up
6:00-7:00 A.M.: Early Riser Activities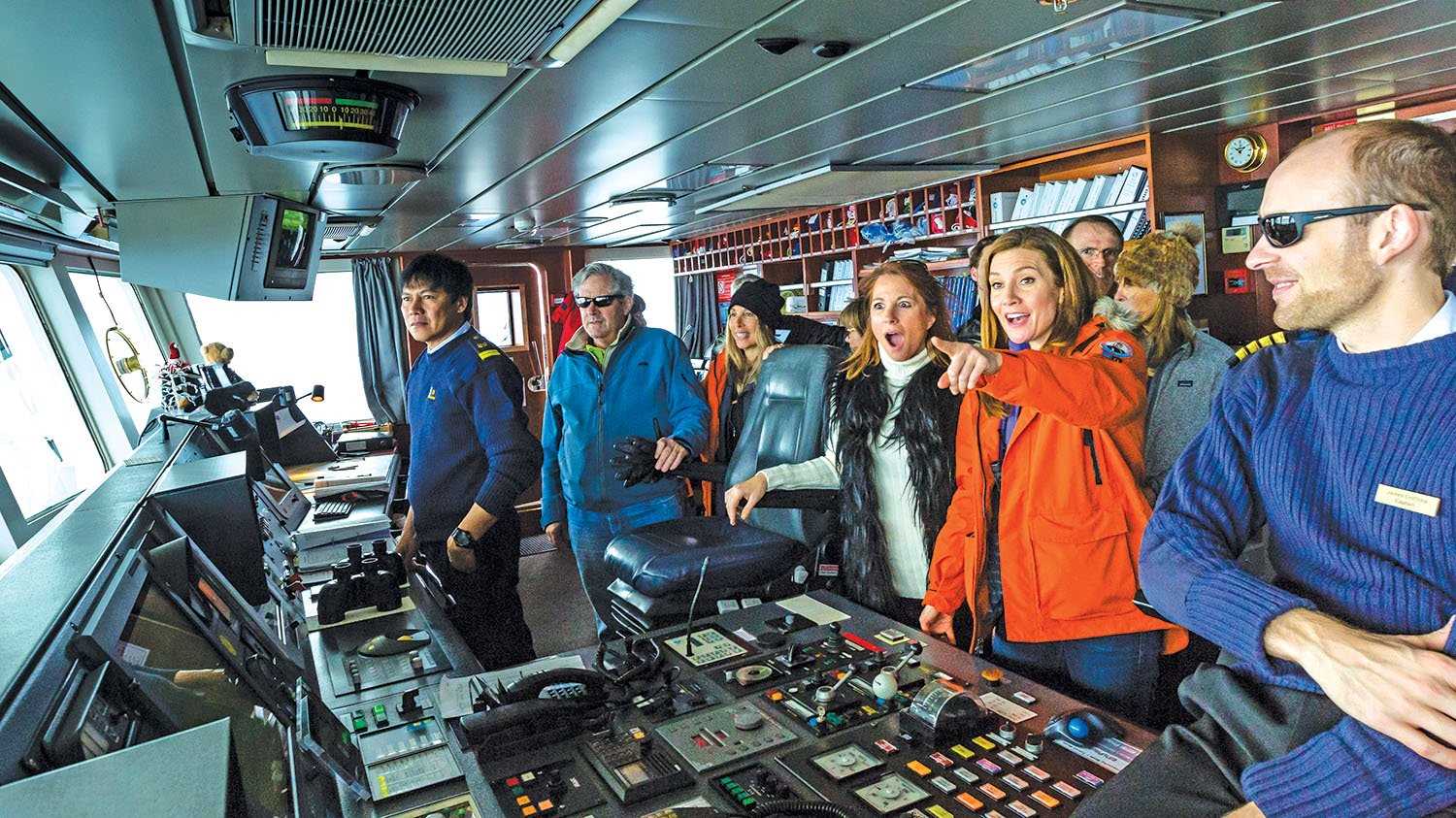 Fresh pastries and coffee served. Guests enjoy stunning views of the Danco coast from the warmth of the observation deck, or head to the Bridge, scanning for wildlife and watching the officers navigate through ice. Our wellness specialist leads guests in a morning stretch routine.
7:20 AM: Killer Whales Spotted "Wave Hunting"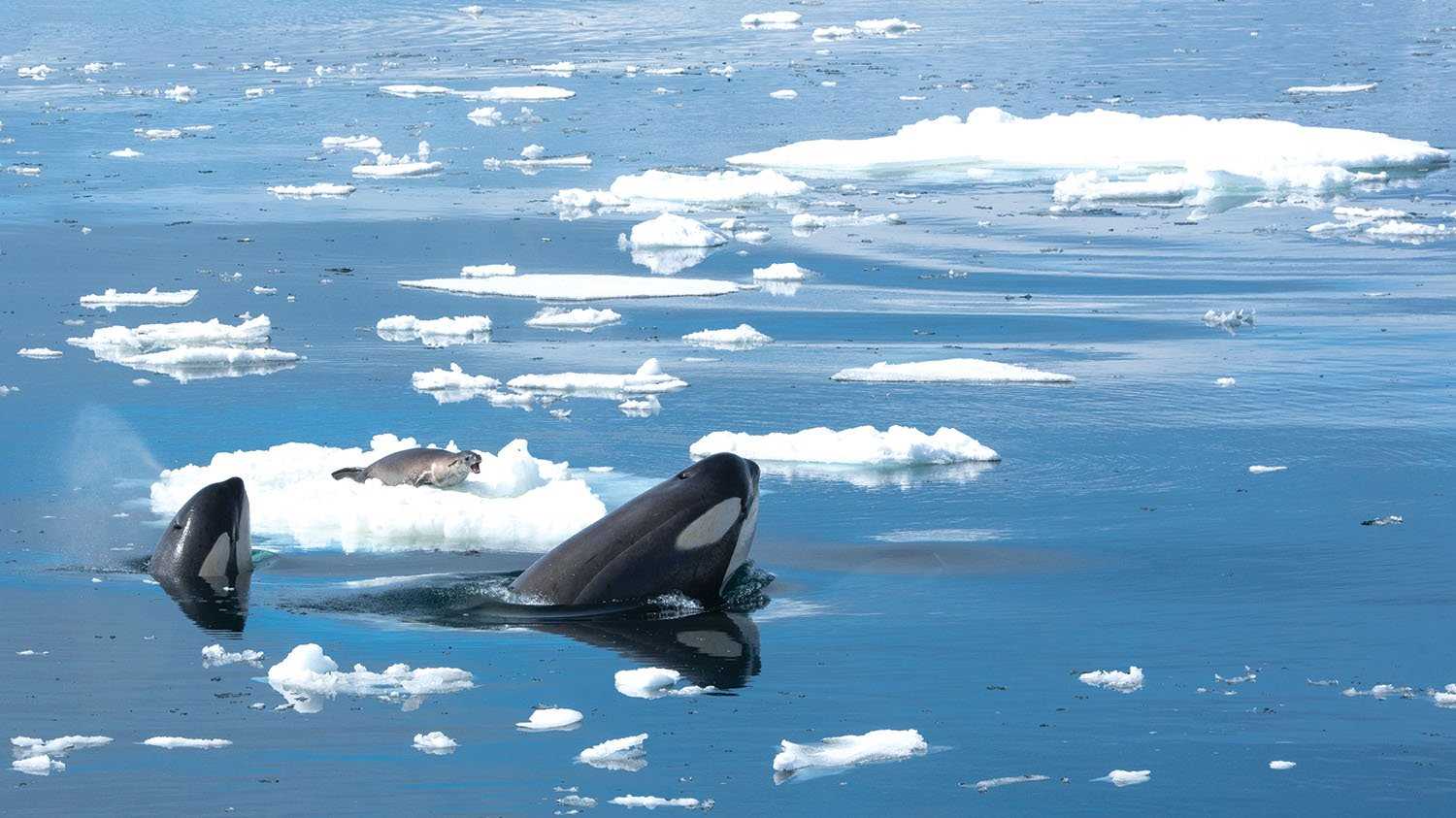 The ship changes course so guests can be where the awesome is. For more than two hours guests stay on deck observing a pack of four killer whales "wave hunt" a seal on an ice floe, a rare phenomenon—rivaling Rocky for fist-pumping spirit—because the seal escapes! You have to watch this video.
9:15 A.M.: Morning Explorations Begin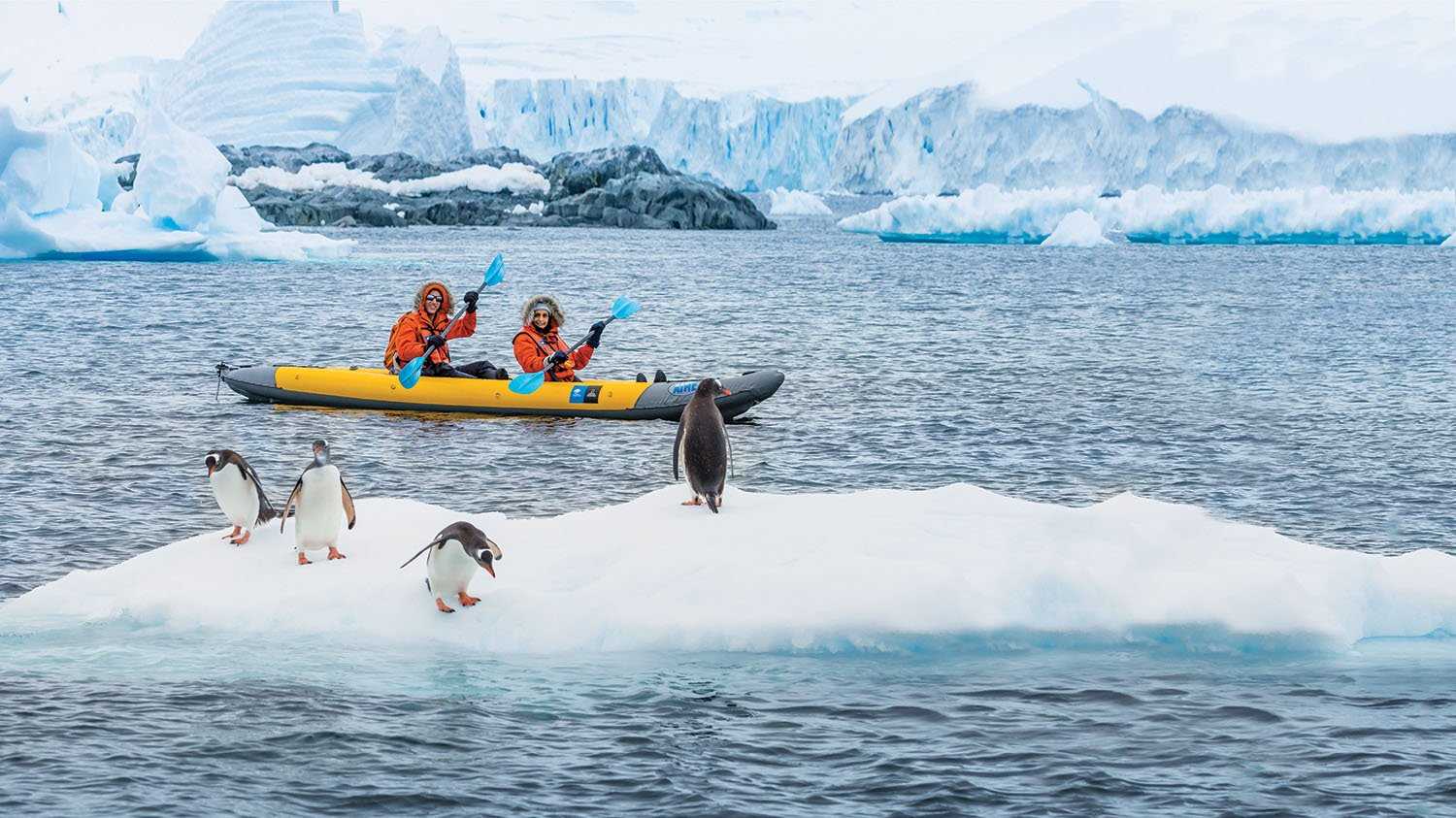 Guests may opt to do one, or multiple, activities as we anchor in Neko Harbor. Guided by a naturalist, hikers may choose a short stroll to view a gentoo penguin colony, or harder types may make a rigorous climb. Simultaneously, kayakers depart for water-level discoveries.
12:30-1:30 P.M.: Lunch Is Served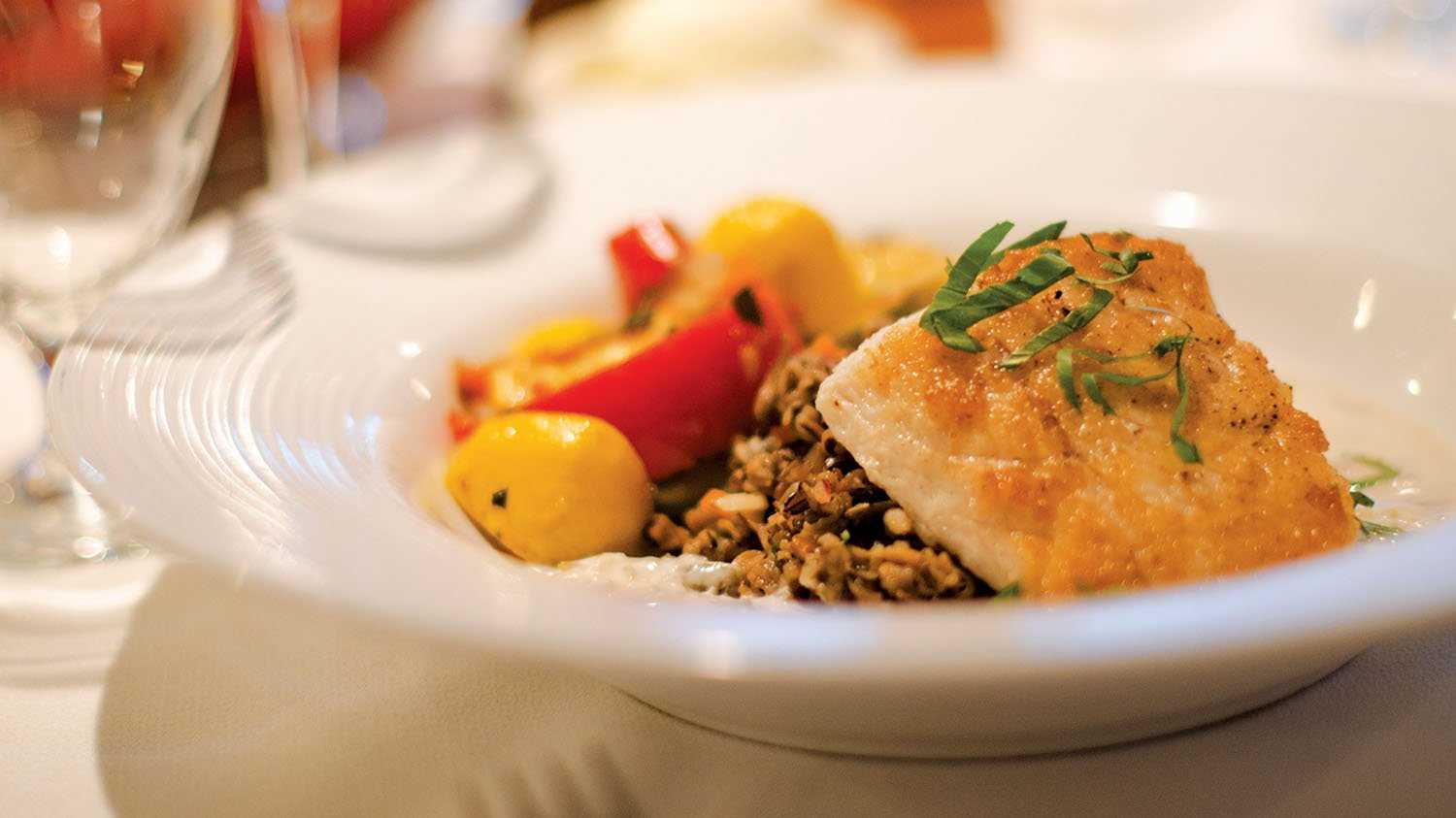 While polar explorers may have suffered from a limited menu on their expedition, our guests certainly do not. Breakfasts are lavish buffets, with custom omelet stations and smoothies for those who like to orchestrate; lunch is an equally diverse buffet; and dinner is artfully prepared, plated and served by a superbly hospitable staff.
1:45-2:30 P.M.: Presentation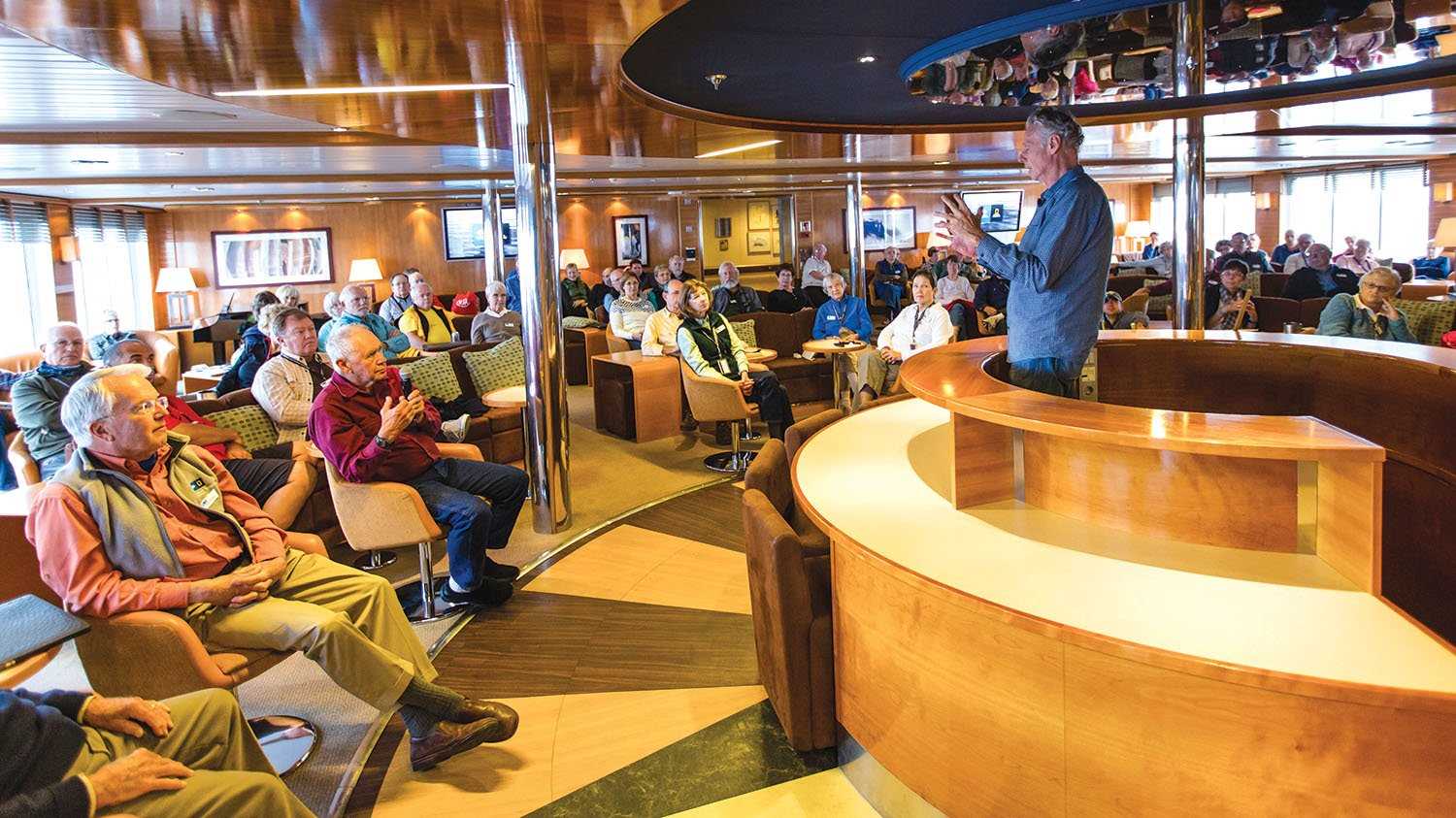 Guests gather in the lounge for a presentation by our expedition team on "The Antarctic Expeditions of Scott, Shackleton and Amundsen" followed by a lively Q&A session. In this case, Sven Lindblad talks to guests from the "Circle of Truth."
2:45-5:00 P.M.: Afternoon Explorations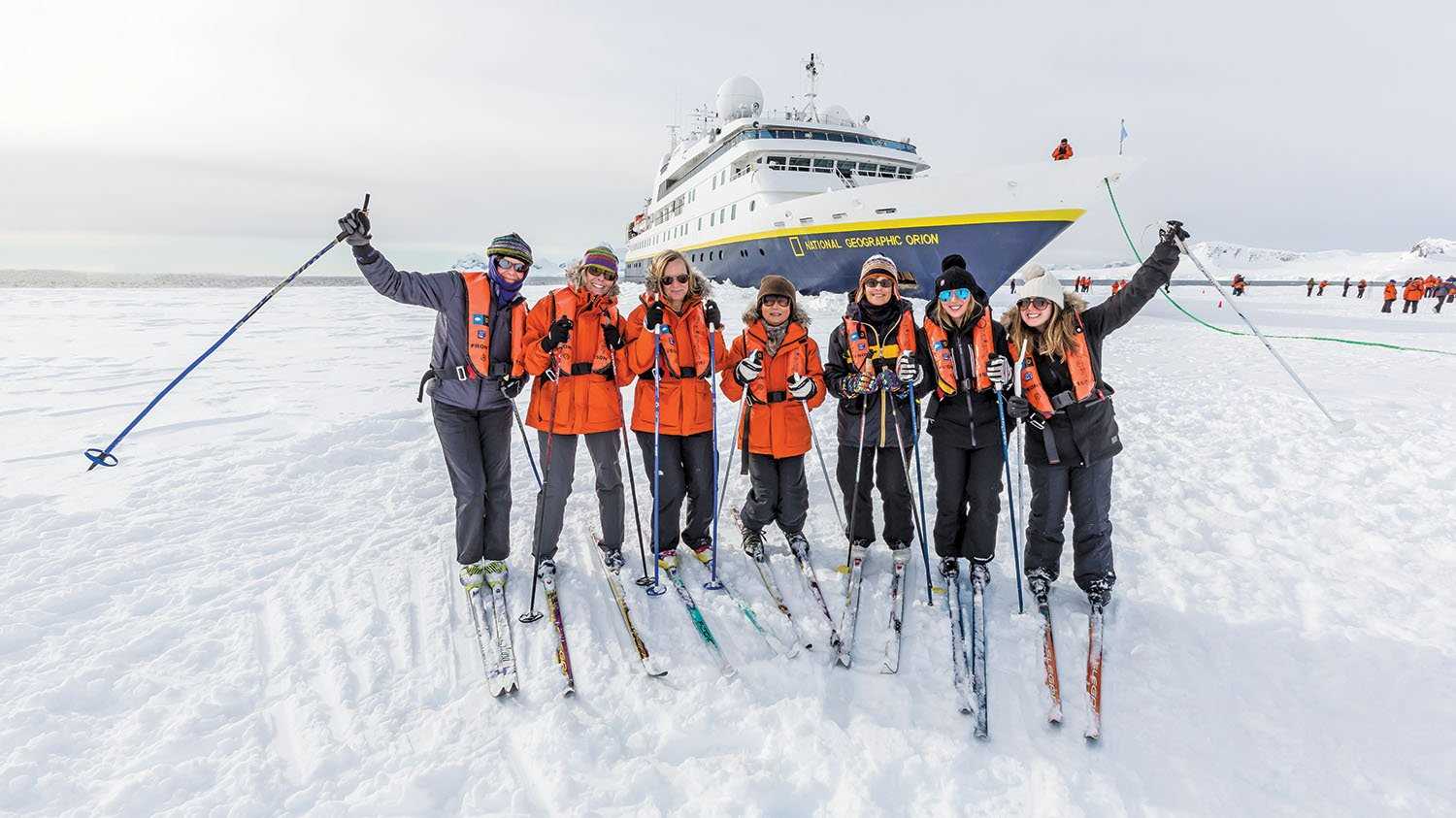 Discover something unexpected daily. In the early season, the Ice Master may "park" the ship in the fast sea ice so that guests may have the once-in-a-lifetime thrill of disembarking onto a frozen sea! The expedition team takes guests cross-country skiing, or snowshoeing, or for short walks. Our most intrepid guests may choose to do the "Polar Plunge Challenge."
6:30 P.M.: Cocktails And Evening Recap/Dinner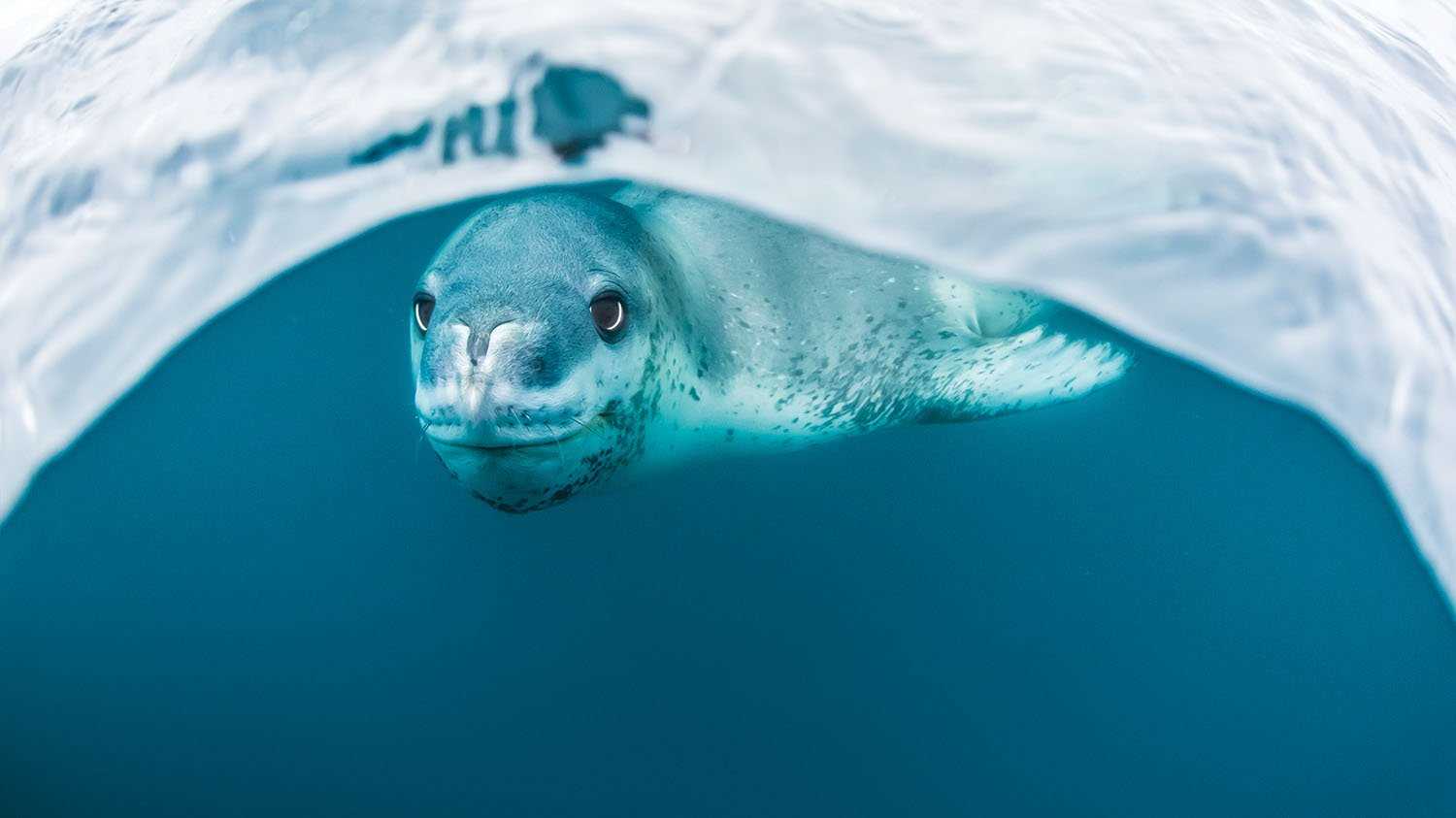 A Lindblad ritual, guests regroup after a thrilling day over cocktails and hors d'oeuvres to hear our naturalists present highlights of the day. Today the undersea specialist shares video from today's dive; the marine biologist answers questions about the killer whale hunting behavior observed; and the geologist
9:30 P.M.: "Midnight" Zodiac Cruise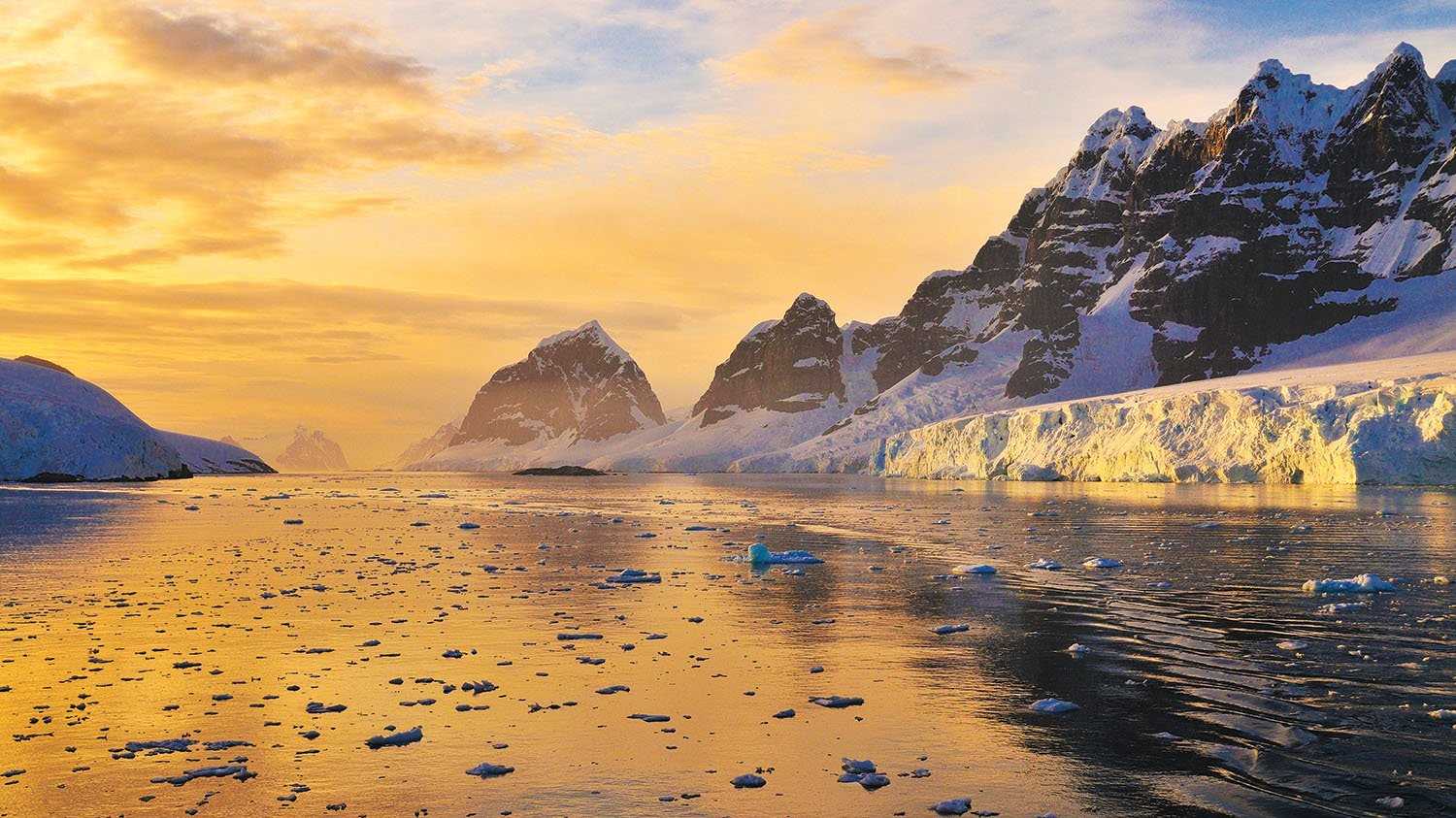 Because the evening "sunset" is painting the glacier hues of brilliant pink and the skies a fiery orange, the Expedition Leader invites all guests for a final Zodiac cruise to soak up the scenery and photo ops—and the hotel Zodiac delivers hot toddies.