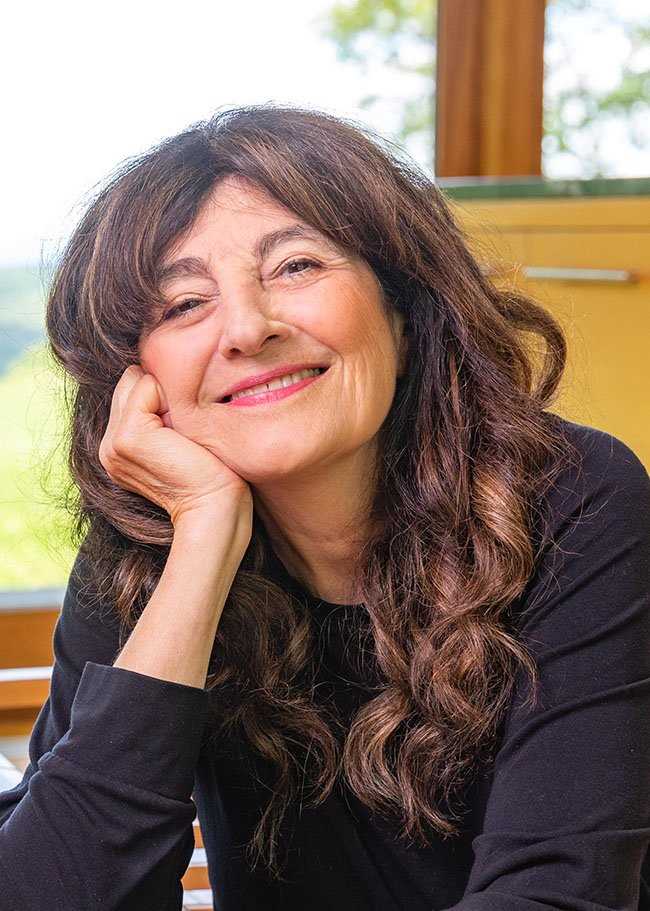 A culinary icon and a recognized authority on food in America, Ruth Reichl has held the highest positions of leadership in food publishing, criticism, and broadcast journalism. The editor in chief of Gourmet magazine for a decade, Reichl has also been the chief restaurant critic for The New York Times and both restaurant critic and food editor for the Los Angeles Times.

She is the author of five bestselling memoirs including one about her early years as a food critic, Comfort Me with Apples, which is the basis of a new Netflix series. She has won six James Beard Awards for food journalism, and Amazon named her cookbook My Kitchen Year: 136 Recipes that Saved My Life the best cookbook of the year. Reichl is also an editor at large for Random House, and has edited The Best American Food Writing.

Reichl hosted the Food Network's three-part "Eating Out Loud" series; she was the executive producer of "Gourmet's Diary of a Foodie," a 30-episode series on public television; she both executive produced and hosted "Gourmet's Adventures with Ruth," a 10-episode public television series; and she served as a judge on Bravo's "Top Chef Masters."


Born and raised in New York City, Reichl began her career in the 1970s as a chef and co-owner of The Swallow Restaurant in Berkeley, California, where she was at the forefront of America's culinary revolution. Her first book about food, Mmmmm: A Feastiary, was published in 1972, and she is also the author of the 2014 novel Delicious!

Due to her experience and longstanding presence in the region, she possesses a passionate and vast knowledge of the agricultural past and present along the Hudson River Valley, and has myriad intimate stories of the businesses, personalities, history, and culture along the route.
U.S. East Coast
The Inspiring Legacy of the Hudson River
"I think you can eat better in the Hudson Valley than in most parts of France," declares author, food expert and Hudson Valley resident Ruth Reichl. Before she joins our October 20 voyage of Exploring the Hudson River: Fall Colors, Conservation & Creativity as a special guest speaker, we sat down with Reichl to talk about the flourishing local food scene and her wish for people to get out and discover America. Learn more about our Guest Speakers program and the renowned explorers, authors, and scientists who will be joining upcoming voyages around the world.