Members-Only Savings on Global Adventures
For more than 60 years, Lindblad Expeditions has been introducing guests to authentic expedition travel, a unique and exhilarating way of seeing the world. The Flexible Travelers Club is designed for people who embody our spirit of adventure—passionate about the natural world, inspired by the thrill of discovery, and eager to set sail for wild, far-flung places. For an annual fee, club members enjoy access to exclusive savings on a wide range of voyages, all departing with three to six months' notice.
Explore the world with Lindblad Expeditions.
Flexibility Has its Rewards
Each month, you can look forward to a selection of new, inspiring expeditions at special savings, delivered directly to your inbox. Whether you're traveling solo or with your fellow Flex Club members, there are compelling options to consider, from short getaways in tropical climes to longer journeys that venture to the polar regions.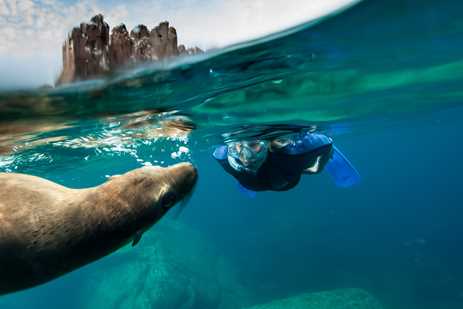 The Savings Are Significant
Past members have saved, on average, more than $5,000 per person on expeditions purchased with their memberships.


Options Are Varied
On average, there are 12 new expeditions on offer each month, ranging across all geographies and from 30 to 180 days prior to departure. Offers from previous months do not expire—they are valid up until a trip departs. Some past offers include:
Membership Is Risk-Free
Members who don't travel within the enrollment period can put their membership fee towards re-enrollment or can choose to receive a future travel credit on any Lindblad expedition.
Choose from the following two options:
One-year membership: $1,500 USD/per person
Two-year membership: $2,000 USD/per person
For those who can make plans at relatively short notice we invite you to join the Club and start exploring more places, more often.