Copenhagen Pre-Voyage Extension
Extraordinary experiences in a beautiful land with rich history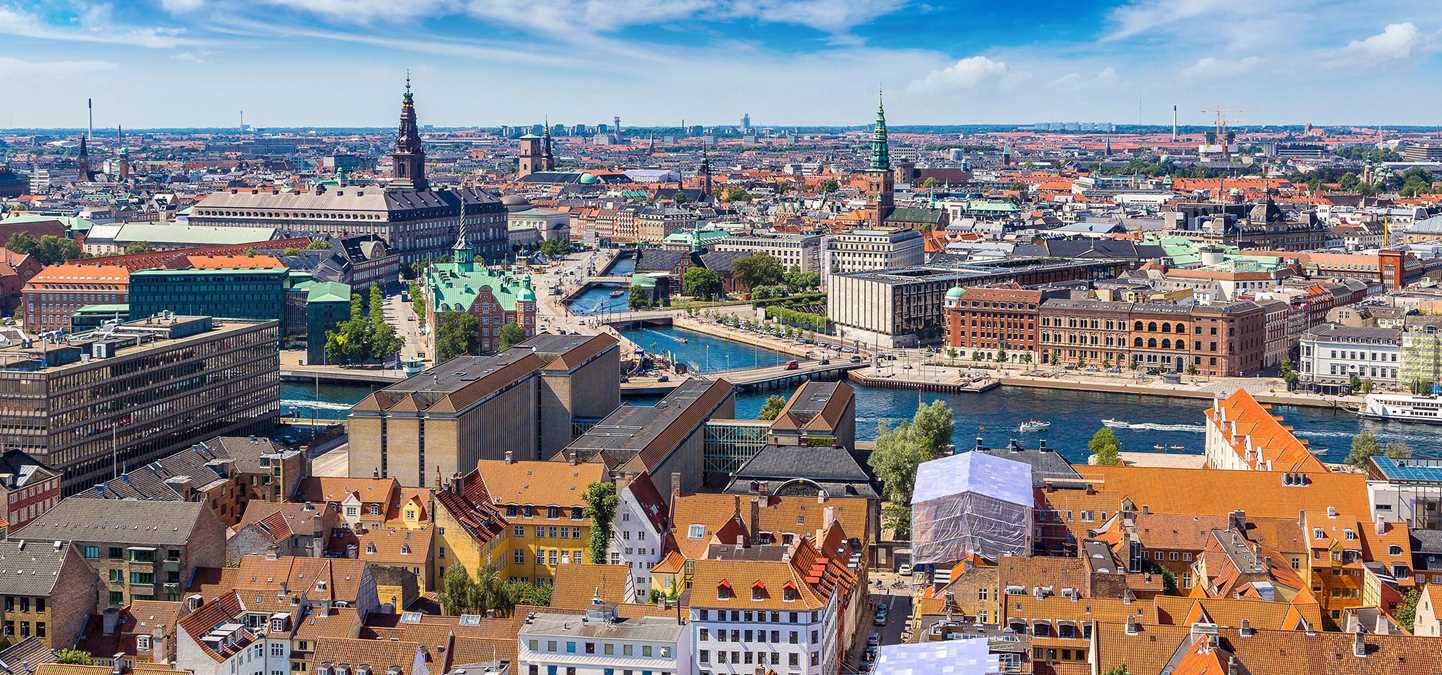 A city of cobblestone streets, manicured gardens, and culture at every turn, Copenhagen is one of the world's most beautiful cities. It honors its past with gloriously preserved castles and historic buildings yet is paving the way for the future with sustainable, modern architecture and design. Visit the Museum of Copenhagen, a perfect overview of the city's rich history, and walk the gilded halls of Christiansborg Palace to see treasures like tapestries that depict a millennium of Danish history. Immerse yourself in Viking lore in nearby Roskilde, situated on a picturesque fjord: visits to the Roskilde Museum and the Viking Ship Museum recount the staggering achievements of Viking Age exploration.
Day 1 - Copenhagen, Denmark
Arrive in Copenhagen this morning and transfer to the hotel in time for lunch. Kick your time off in this environmentally friendly city with a ride on the Harbor Bus—an electric ferry—to the Museum of Copenhagen. A marvelous introduction to the city, the museum tells the story of its Viking Age origins through to today. Continue your visit of the city on foot: cross the impressive Marble Bridge and pass by the Royal Stables en route to Christiansborg Castle. Until 1794, the palace was home to the Danish royal family. Today it houses the Danish Parliament and Royal Reception Rooms, which you will visit with a local guide. After the tour, there will be time to explore the rest of the castle, including the Knights Hall with its magnificent chandeliers and tapestries, at your leisure. This evening, enjoy a wonderful dinner in historic surroundings. (L,D)
Day 2 - Roskilde / Copenhagen / Embark
After breakfast this morning, venture to nearby Roskilde—a must-see for those interested in history, architecture, and Vikings. After an introduction to this intriguing city at the Roskilde Museum, enjoy a traditional Danish lunch of smørrebrød (open-faced sandwiches). This afternoon, visit the impressive Roskilde Cathedral, a UNESCO World Heritage site that was built in 1175 using over three million bricks. Then, take a guided tour of the Viking Ship Museum, located along the shores of the beautiful fjord. Listen to tales of Viking sea voyages and learn about the five Viking longboats that sunk over a thousand years ago and were recovered by an underwater expedition in 1962. Later this afternoon, head back into the city to meet your fellow travelers and embark the ship. (B,L)
Ready for the adventure of a lifetime?