Zodiac boats are integral to our expeditions—allowing us to reach rugged shores, explore hidden inlets, greet penguin colonies, and navigate ice floes with ease. Naturalist Adrienne Bosworth shares everything you need to know about these trusty vessels, including how to embark and disembark and what type of gear you'll need.

Get Inspired By Photos, Videos, Webinars, Stories, And Exclusive Offers. Sign Up
What kind of boat is a Zodiac?
Durable, stable, and fun, a Zodiac is a smallish rubber boat—usually between 13 and 30 feet—that can act as a tender to deliver people safely to rugged shorelines or a comfortable cruiser when taking the scenic route. The key qualities of a Zodiac are its rigid hull and inflatable pontoons, which double as seating or luxurious recliners (rigorously tested by Lindblad Expeditions field staff). Because they are nigh-impossible to sink, maneuverable, and adept at nosing up to treacherous terrain, these boats have developed avid followings within military, commercial, and recreational boating spheres.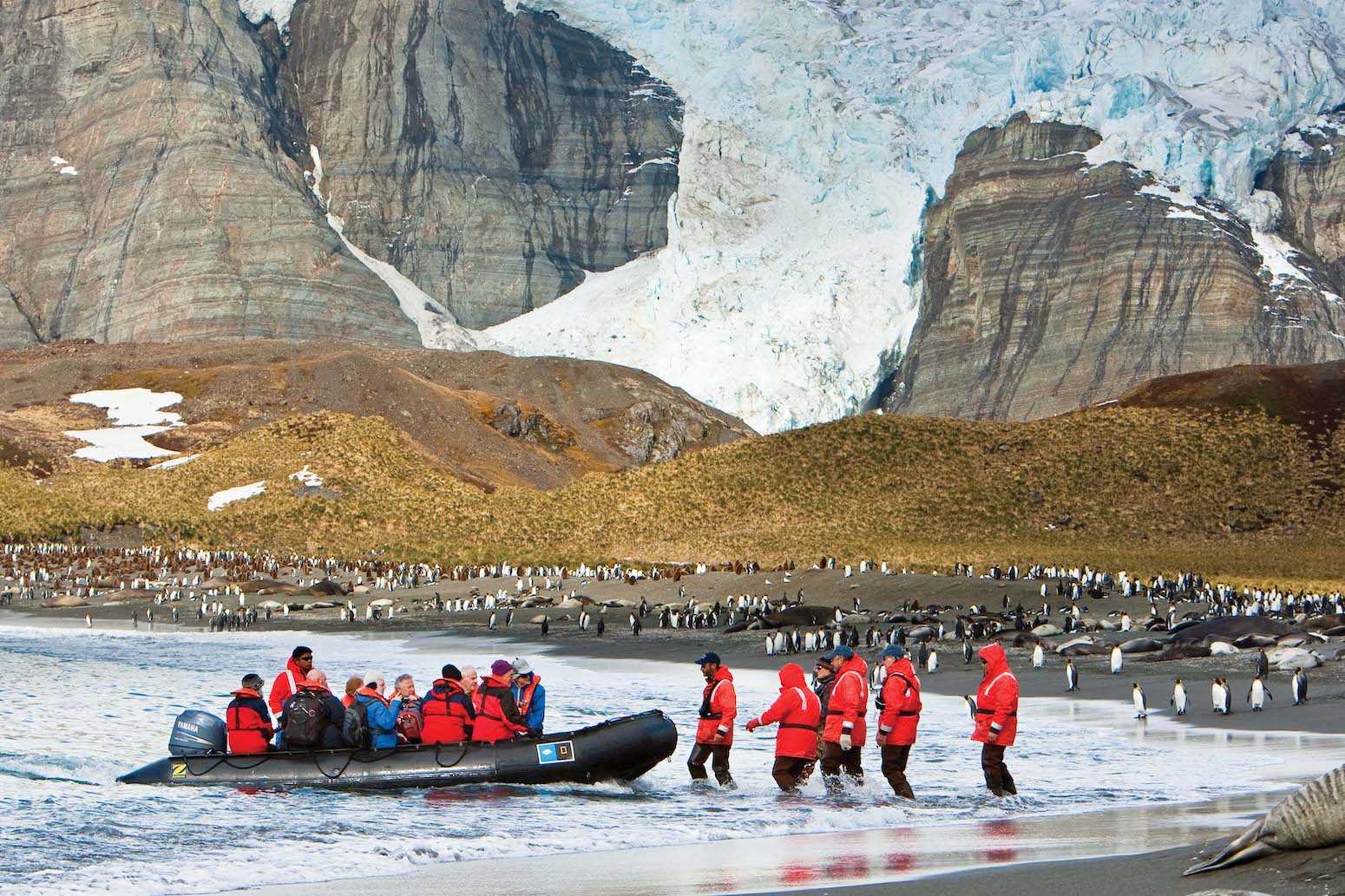 Why is a Zodiac cruise an integral part of an expedition?
People travel with Lindblad Expeditions-National Geographic to get close to and learn about new ecosystems. Although the ship itself makes a stellar platform from which to view vast expanses of coastline and whales at sunset, it is by design detached from the palpable pleasure of immediate sea level. Without the addition of Zodiacs, our expeditions would be limited in their immersive capacity, unable to put people directly on the water or on shore in remote locations lacking human infrastructure.