There's an American East Coast that few know exists and even fewer will ever experience. Starting spring of 2022, National Geographic Sea Lion will embark on a series of all-new itineraries unlike any in the region. We'll take a unique expeditionary approach as we go in search of the wild, seldom-seen side of the Eastern Seaboard. Along this dynamic coastline, often not too far from bustling cities, you'll find uninhabited islands with wildlife refuges and abandoned forts and castles, many of which are unknown even to locals.

With a shallow draft, our intimately-scaled ship deftly reaches secluded coves and barrier islands on wholly unique expeditions that would be impossible to replicate without a private yacht and an army of experts. From the windswept sand dunes of the South to Mid-Atlantic estuarine backwaters and island villages in the North with no paved roads, these exclusive journeys take you into little-known American wilderness, history, and culture.
BRAND-NEW! BROWSE OUR EAST COAST EXPEDITIONS >
In-depth island-hopping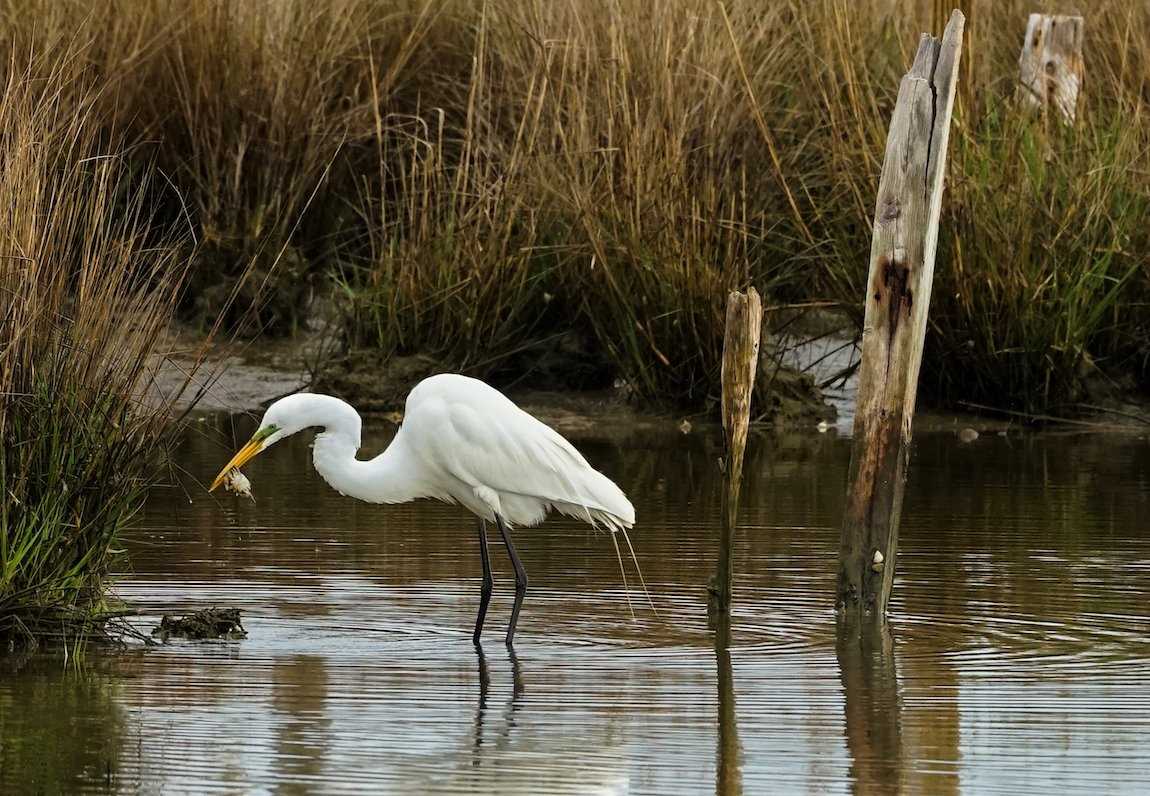 A great heron catches a Chesapeake blue crab on idyllic Tangier Island.

Have you been to Penikese or Pollepel Island? Or heard of Outer Island, Great Gull Island or Tangier Island? The U.S. East Coast is dotted with intriguing, hard-to-reach islands where there are unique discoveries to be made. On some, you'll find surprising flora and fauna like the world's largest concentration of nesting common terns. On others, look for the traces of inhabitants from centuries' past in the crumbling estates and fortifications which still remain. Some of these remote archipelagos are still populated today by small, isolated communities of fishermen, artists, and cultural groups like the Gullah-Geechee people who are descendants of Africans once enslaved on the rice, indigo, and Sea Island cotton plantations of the lower Atlantic coast.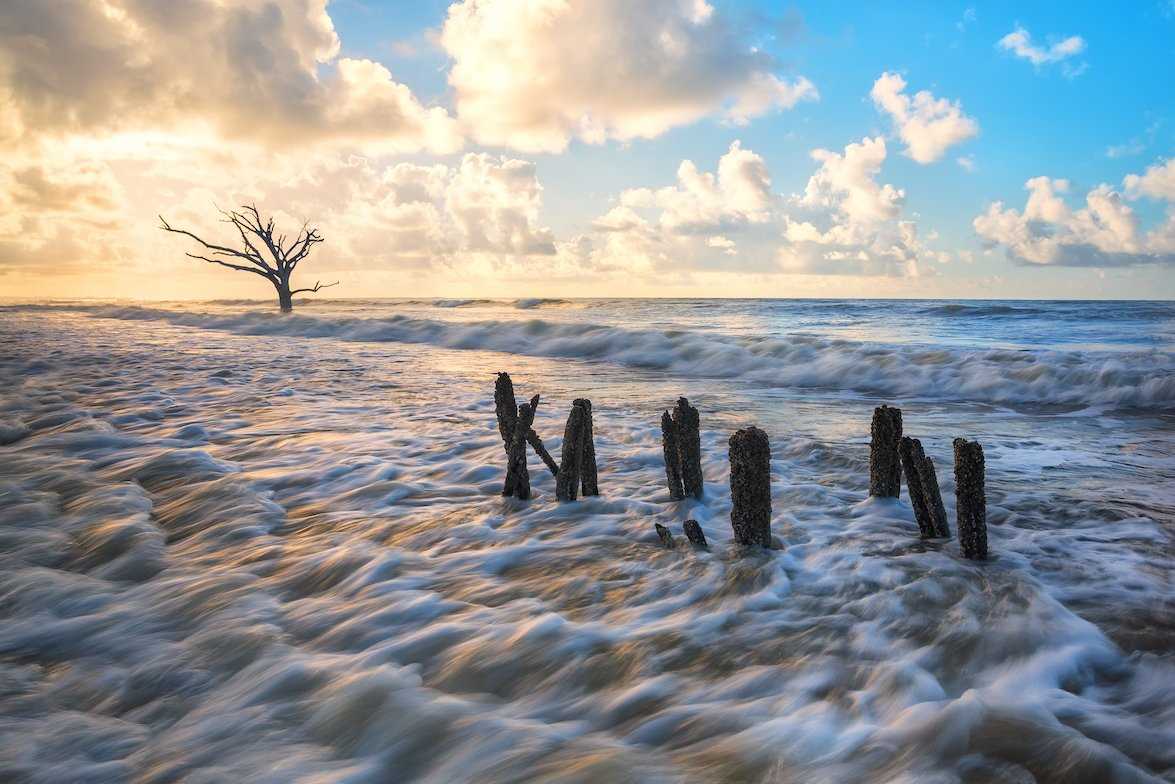 South Carolina's Boneyard Beaches, with their otherworldly driftwood formations, are a photographer's delight.

With National Geographic Sea Lion's kayaks, paddleboards, and Zodiacs, you'll actively explore these remote flecks of land cupped in the sea. Our roster of onboard tools enhances the adventure and helps you get up close with dramatic landscapes like tall stands of pine that end abruptly on rocky shores and abundant wildlife from herons to snapping turtles. Island hopping while using our cool tools is exactly how we'll explore the Bahamas, an archipelago that is—surprising to many—mostly uninhabited. Beyond the typical touristed zones, you can zip on a Zodiac to an untouched pink-sand beach, snorkel little-known reefs and dazzling lagoons, and spot endangered green sea turtles foraging in clear, still waters.
Follow the wildlife migration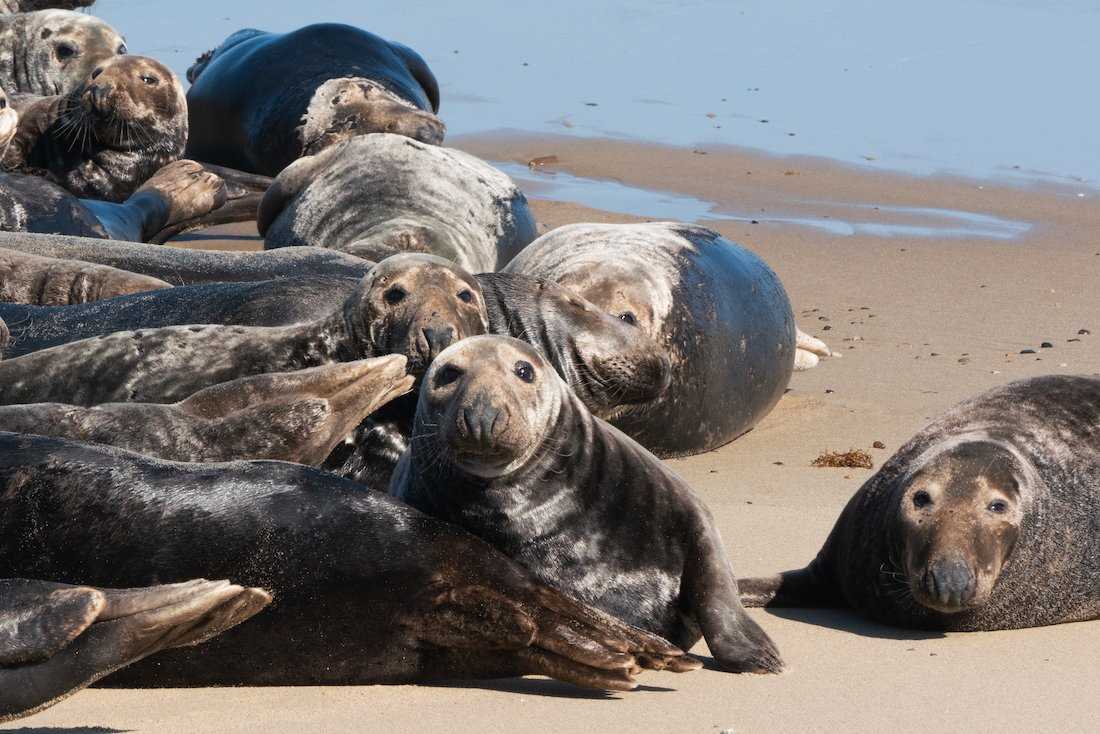 Saucer-eyed gray seals will greet you in Chatham, a seaside town located in the 'elbow' of Cape Cod.

The undeveloped, under-the-radar islands we visit serve as critical resting, nesting, and feeding grounds for migratory birds and marine mammals. Our expeditions are designed to align with seasonal migrations to optimize wildlife encounters that provide unmistakable moments of exhilaration. You'll be among the few to observe the country's largest rookery of gray seals (more than 30,000!), a marine sanctuary where 17 species of whales come to feed, a spot with 20 species of migrant warblers, and the one-square-mile island that's home to a quarter of North America's bird species.
We've also arranged special wildlife experiences with local organizations so you'll not only have access to our expert naturalists but also to scientists from leading research institutions. Learn about endangered sea turtles at the Georgia Sea Turtle Center, search for great white sharks with an expert from the Atlantic Great White Shark Conservancy on Cape Cod, and join a behind-the-scenes tour of the Woods Hole Oceanographic Institute.
Experience a unique perspective of America's First River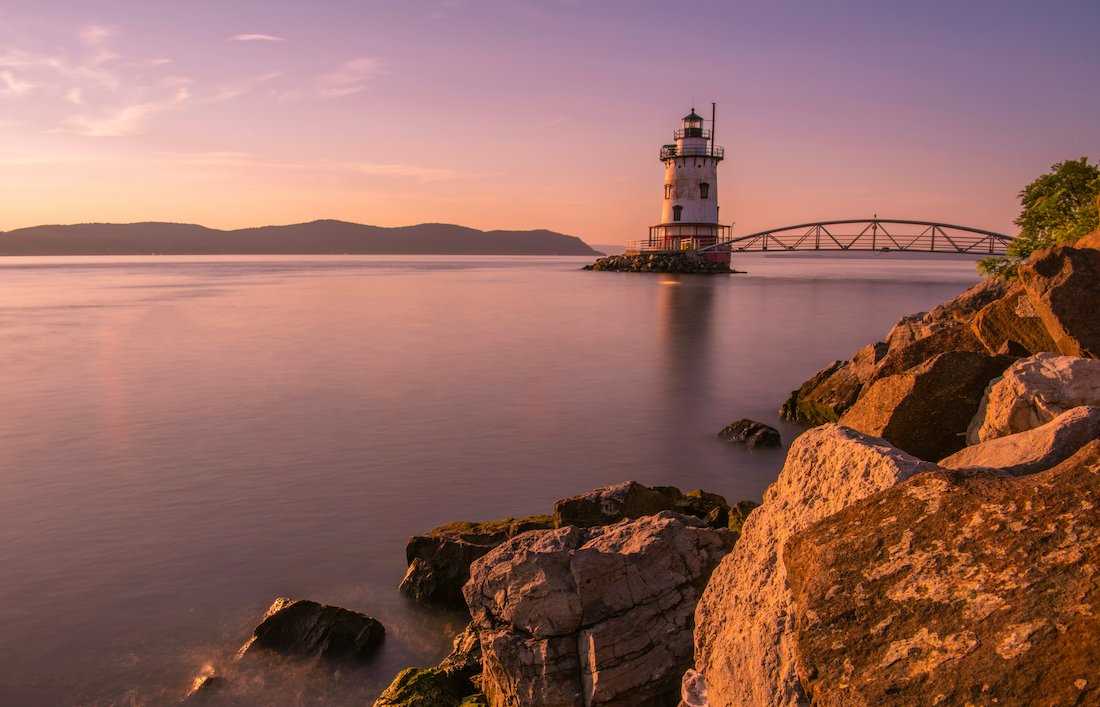 The Sleepy Hollow Lighthouse stands guard over the Hudson River at sunset.

Have your cameras at the ready. The banks of New York's storied Hudson River will be lined with vibrant autumnal shades of red, orange, and yellow as we sail by its lighthouses and historic towns. With the incredible river vantage point of brilliantly colored hills and sheer escarpments on both sides, explore serene tidal wetlands while on the lookout for bald eagles and hike to picturesque waterfalls under a canopy of burnt orange and gold. Visit locations instrumental in this fascinating region's special contributions to art, history, music, and conservation, and delve into untold stories of mysterious islands and abandoned forts. Exclusive experiences include a musical performance against the backdrop of the beautiful island ruins of Bannerman Castle and a re-telling of Washington Irving's "Legend of Sleepy Hollow" in the location that inspired what some consider the first ghost story.
Be joined by experts and like-minded guests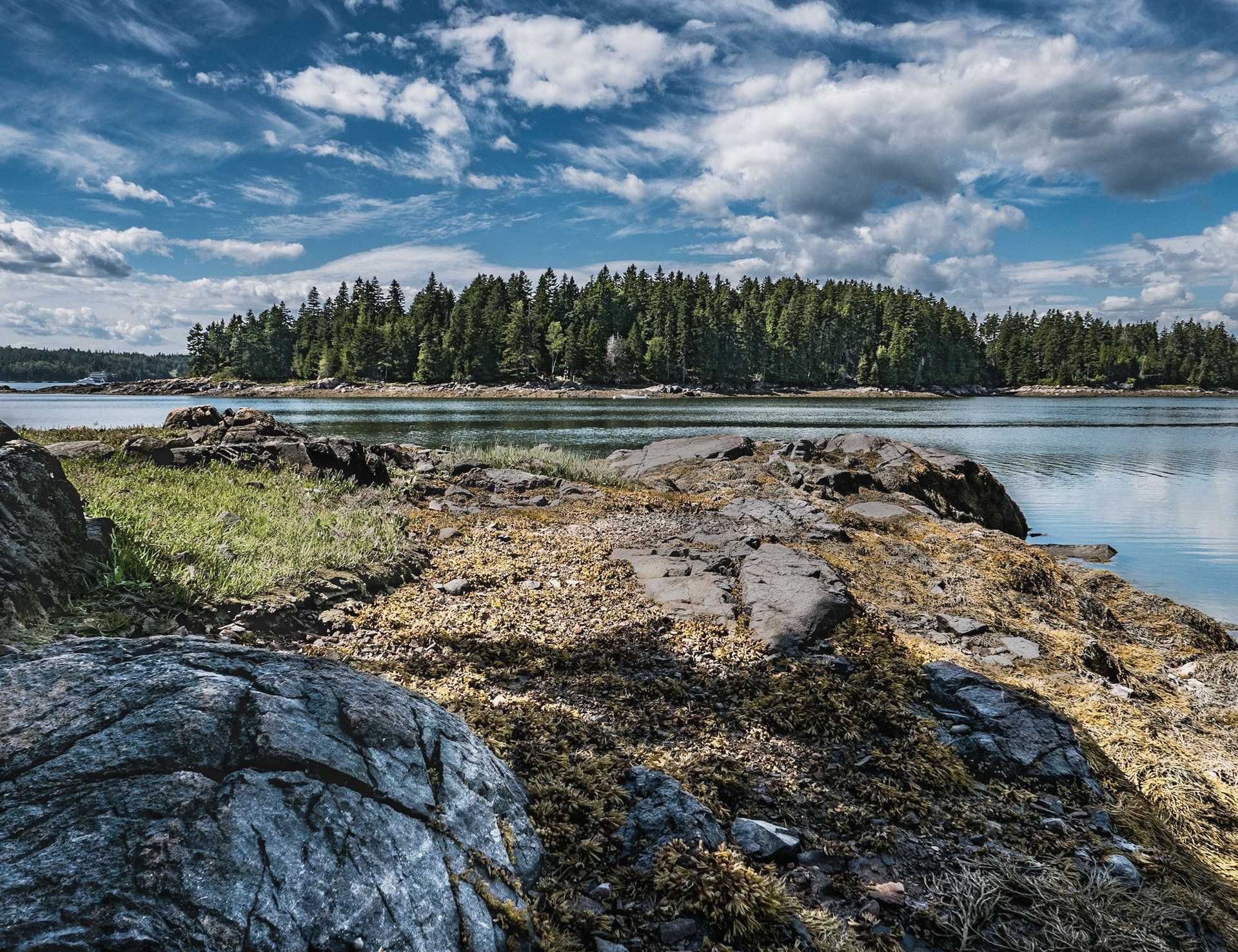 Connect with fellow nature lovers while exploring spectacular places like the secluded Schoodic Peninsula in Acadia National Park.

There's a camaraderie born of collective adventures paddling in quiet scenic backwaters, hiking among jaw-dropping scenery, and exploring little-visited remote communities. Like-minded travelers are eager to discover these magical natural worlds led by our knowledgeable expedition team. On board, you'll find experienced naturalists, veteran expedition leaders, and certified photo instructors who will help you take the best pictures of your life. And our intimate, 62-person ship encourages a spirit of camaraderie—stop up on the Bridge anytime to chat with the Captain and crew, enjoy the flexibility of an open-seating dining room, and mingle with staff and guests each evening over cocktails and conversation during our daily Recap.

We can't wait to share the special destinations on these truly American odysseys. Join us to venture to wild places close to home that only a tiny fraction of people will ever have the opportunity to discover.