WorldView
3 Min Read
2 Mar 2021
Sea Turtle Conservation Up Close in Costa Rica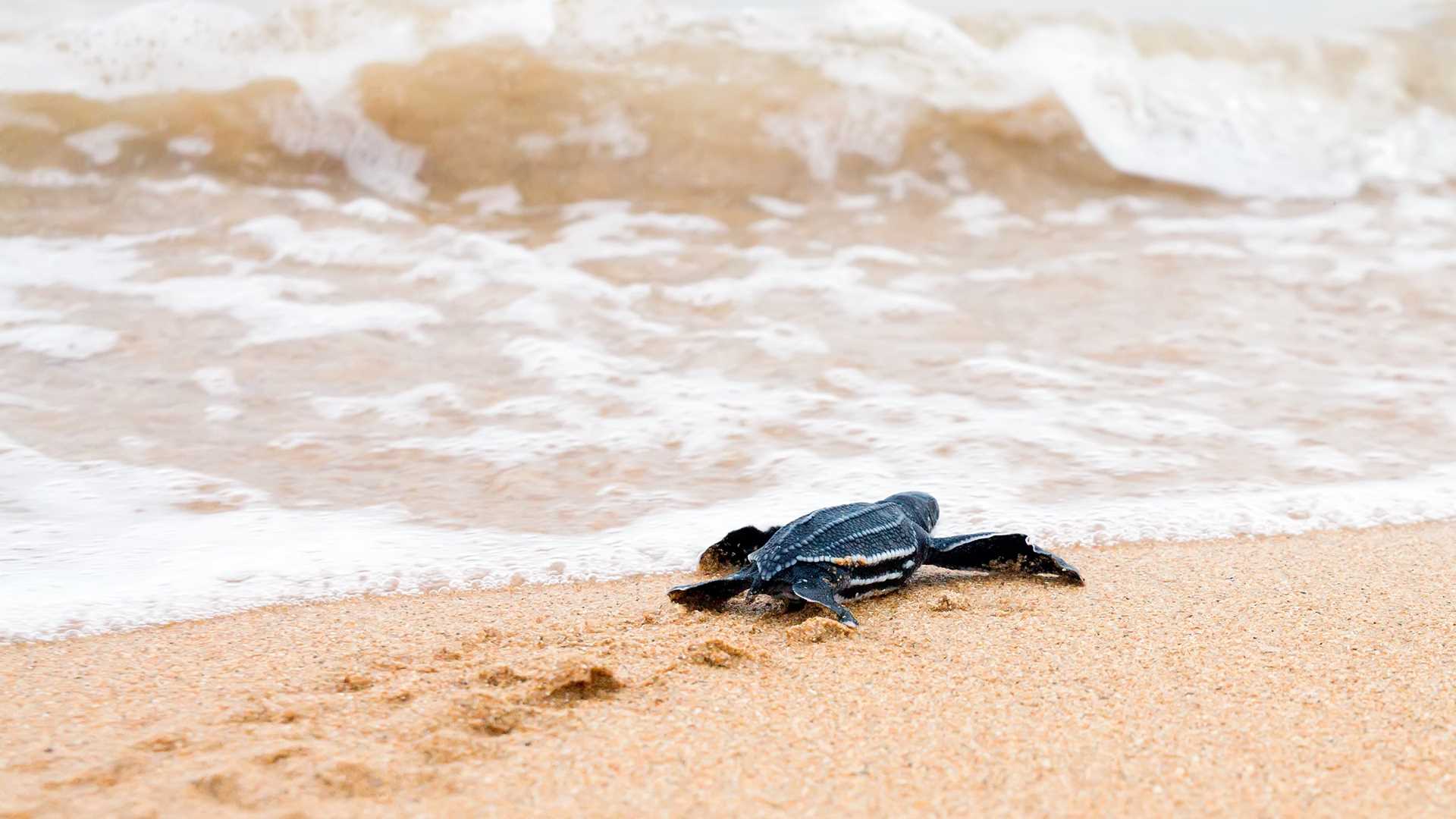 The planet's seven species of sea turtles have inhabited our oceans for 100 million years but today they're all either threatened or endangered due to factors like poaching and habitat disruptions. Get Inspired By Photos, Videos, Webinars, Stories, And Exclusive Offers. Sign Up
On Costa Rica's Osa Peninsula, the Latin American Sea Turtles Association (LAST) is working to change the outlook for these magnificent marine creatures. LAST's critical efforts, which take a holistic and comprehensive approach, include gathering important population and life history data; conducting coral reef research; and studying ways to enhance mangrove habitats and seagrass beds where the turtles feed. Another key part of their mission is rehabilitating injured animals—many hurt while entangled in fishing gear—and returning them safely back into the ocean.
How you can help save sea turtles in Costa Rica
Thanks to our partnership with LAST, guests on every departure of the Costa Rica & Panama Canal voyage have an exclusive opportunity to spend the day at the research station on Playa Blanca. You'll help researchers with data collection, hear presentations from the staff, and learn more about LAST's impact on the sea turtle population. At the end of the visit, you'll be invited to assist and observe as healthy turtles are released back into the Pacific—a truly poignant and unforgettable moment.
VIEW COSTA RICA & PANAMA CANAL >
Four of the world's sea turtle species are found on the Pacific and Caribbean coasts of Costa Rica at various times of year: olive ridley, leatherback, green, and hawksbill. Although several of these species may be encountered, LAST's research and rehabilitation work primarily centers around the hawksbill turtle.
This species avoids deep waters, preferring coastlines where food is plentiful and sandy nesting sites are close by. To assess the types of threats these sea turtles are exposed to, LAST captures and tags individuals then collects data about population structure, genetic origin, health status, and in-water habitat use.
In addition to its vital turtle research and rehabilitation, LAST also works to reforest local mangroves and seagrass beds since they are also critical and vulnerable parts of the coastal ecosystem. Healthy mangroves improve water quality and turtles and other marine mammals feed in the seagrass beds.
Finally, LAST helps educate students about marine conservation, train residents in developing new sources of income as an alternative to selling turtles, and advises governments on marine environments.
Connecting with an organization with such deep knowledge and passion for the local ecosystem greatly enriches the experience of exploring this lush tropical destination. As a Lindblad guest, you'll engage in meaningful ways to understand, appreciate, and encourage the long-term health of this remarkable wilderness, while celebrating one of its very special denizens—the critically endangered hawksbill sea turtle.
Join us on Costa Rica & Panama Canal to visit LAST and encounter these incredible marine reptiles.