Check Off Your List
The most memorable travel experiences make you feel utterly alive and immersed in our fascinating planet. Whether it's spotting a polar bear in the wild or witnessing the ethereal northern lights from the sea, our expertly crafted itineraries are built around world wonders that belong on every traveler's bucket list. Which of these spectacular moments will you choose to check off with us?
Get Inspired By Photos, Videos, Webinars, Stories, And Exclusive Offers. Sign Up
Kayak Among Icebergs in Antarctica
Paddle beneath soaring, iridescent icebergs in a soul-stirring experience that could bring you within sight of penguins and seals using the floes as fishing platforms, or humpbacks feeding on krill.

See Antarctica Itineraries >

Photo: Ralph Lee Hopkins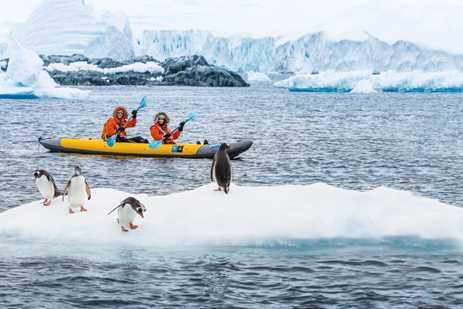 Witness the Blue-Footed Booby Mating Dance
Observe male boobies in the Galápagos lifting their blue feet in a charming display of courtship—then watch as females mirror their partner's dance performance.


See Galápagos Itineraries >

Photo: Ralph Lee Hopkins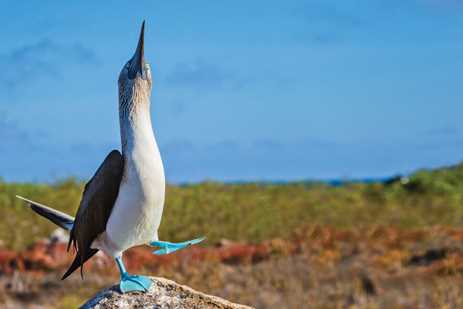 Spot a Polar Bear in the Wild
Feel the thrill of hearing a spotter call out "Polar bear, starboard aft!" and stand in hushed awe as you watch this majestic creature interact with its natural habitat.


See Arctic Itineraries >

Photo: Ralph Lee Hopkins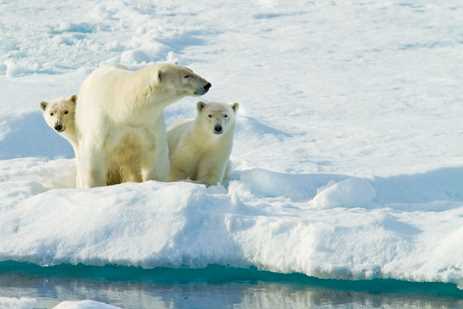 Feel the Thunder of Alaska's Calving Glaciers
Sail among blue-tinged tidewater glaciers and watch in awe as great blocks of ice—sometimes reaching 200 feet high—break off and crash in the surrounding sea water.

See Alaska Itineraries >

Photo: Flip Nicklin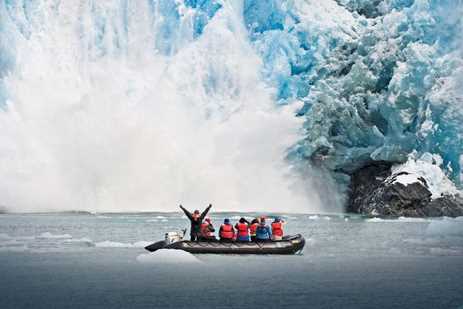 Meet the Local Tribes of Indonesia & Papua New Guinea
Representing a diverse mix of ethnicities, religions, and languages, the tribes we encounter invite us to witness whatever is happening that day, whether it is a wedding, fire dance, or pole-climbing competition.


See Indonesia and Papua New Guinea Itineraries >

Photo: John Borthwick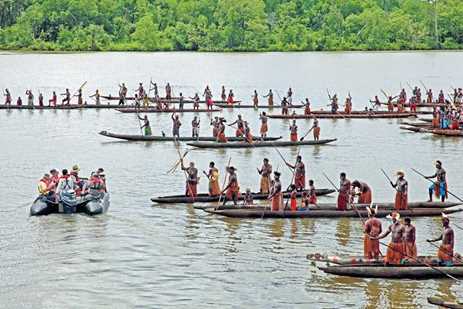 Snorkel a UNESCO World Heritage Site
Swim alongside whale sharks and manatees in the beguiling blue holes and lagoons of the Belize Barrier Reef, or do the world-famous drift dive in French Polynesia's Fakarava atoll.


See Belize Itineraries >
See French Polynesia Itineraries >

Photo: David Vargas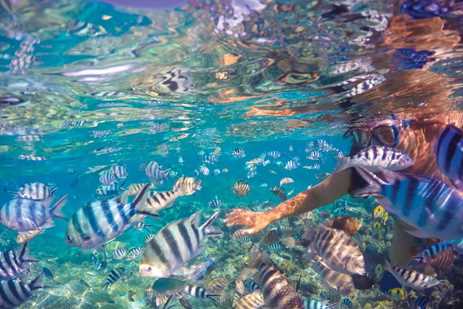 Meet the Whales of Baja California
Board local pangas and glide into the nursery lagoons of Baja California to watch mother gray whales and their curious calves at water level.


See Baja California Itineraries >

Photo: Michael S. Nolan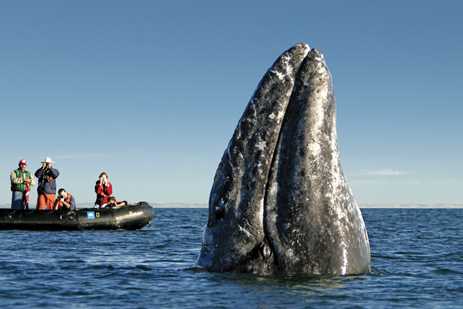 Main image, glass igloo at night: Sven Lindblad