In many of the destinations we explore, you'll spend as much time under the water as you will on land, so you'll want your photos to convey the full story of your adventure. Underwater photography may seem intimidating, especially for those new to the subject, but naturalist and expedition diver Kim Nesbitt encourages everyone to give it a try. Get Inspired By Photos, Videos, Webinars, Stories, And Exclusive Offers. Sign Up
"I find that photography really enhances my experiences, especially underwater where you may be overwhelmed by the amount of life around you," says Nesbitt. "Having a camera and focusing on one little interaction happening can really make the experience more special."
Nesbitt has worked aboard Lindblad Expeditions-National Geographic ships for over five years, helping guests deepen their understanding of the undersea ecosystems and marine life in places as varied as Baja California, Greenland, the Out Islands of the Bahamas, and her home state of Alaska. Of course, she's also at the ready to assist guests with their cameras and photo questions.
Here, she offers expert photo tips and gear recommendations so you can get your best shots from beneath the waves.
Start Off with Some Basic Gear
It's very easy to spend money on lots of high-tech photography gear and accessories, but if you're new to underwater photography, I would recommend starting out slow with two beginner setups: your smartphone and an underwater action camera like a GoPro Hero. Once you're more comfortable using that equipment, then I would suggest adding one new piece of gear at a time to your underwater kit. For example, if you're using a waterproof bag with your phone and you're ready for something a bit more sophisticated, you can upgrade to an underwater housing for your phone.

Get Familiar with Your Gear on Land

Underwater is the worst place to fiddle with your setup for the first time. Before you head into the water, play around with your camera at home and in your backyard to understand what the buttons do and experiment with different aperture, shutter speeds and ISO settings to see what you like. That way, once you dive into the water, you don't have to think about those details and can just start photographing. Backscatter Underwater Photo & Video has great videos on how to set up your gear as well as other good topics like gear reviews and Q&As with underwater photo experts.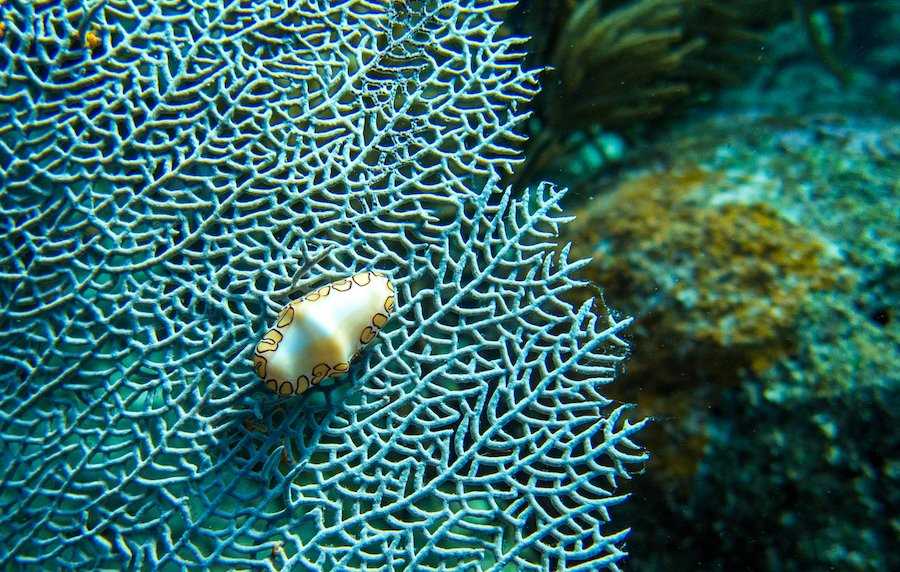 Attach Your Gear to Your Suit to Protect It

Don't let your gear float away. Attach it to your bathing suit, wet suit or wrist with clips or a lanyard designed for that purpose. If you're snorkeling, you can also attach a floaty to your setup as well for extra insurance. Almost regardless of where you live, there's a scuba dive shop or an outdoor gear shop, and they can set you up with what you need, just bring whatever you're going to take underwater with you to the shop to make sure it fits.
Good Light Is As Key As a Good Camera
When you watch documentaries about the underwater world and see photos and videos of the marine life, the colors always look really vibrant. That comes from shining white light onto those critters. Red light is filtered out of the water column almost immediately which makes vibrant seascapes look like a drab mix of blue and green. White light brings that color back. Having that extra light will also help you freeze the movement of fishes. Dive lights that can be mounted onto a camera housing or on a tray with a GoPro will elevate your underwater photography.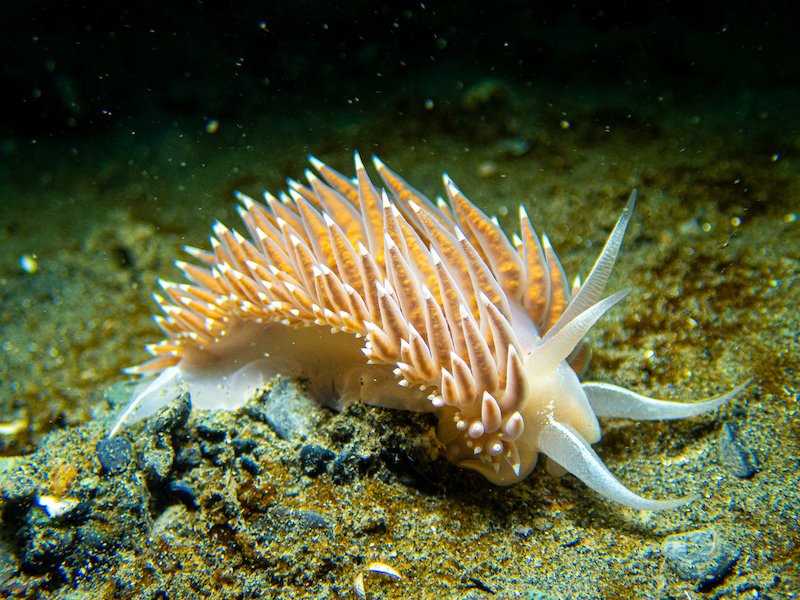 Get Close, Then Closer
Everything looks further away once a camera is underwater. For corals and landscapes, get really close to the subject that you want to appear in your foreground. And, if you have a light, use that light to really make the foreground shine. If you're getting close to your subject and it swims away, be mindful and respectful and don't chase it. Remain calm in the water and the animal might come back. Or it might not and then you just move on to the next cool thing or things you're sure to encounter in the water.
Practice on Slow-Moving Critters
Your first instinct may be to photograph all the bright schools of fish darting around, but there's way more than just fish underwater and lots of creatures that aren't moving all over the place like corals, worms, nudibranchs, snails, sponges, and more. These are all great animals to practice your skills on before you work your way up to speedier species. Move around the animal, find different angles, look at what photos you've already made, and see what you like and don't like about them. I love the invertebrate life on reefs, and in my opinion, they're the most interesting and beautiful anyway!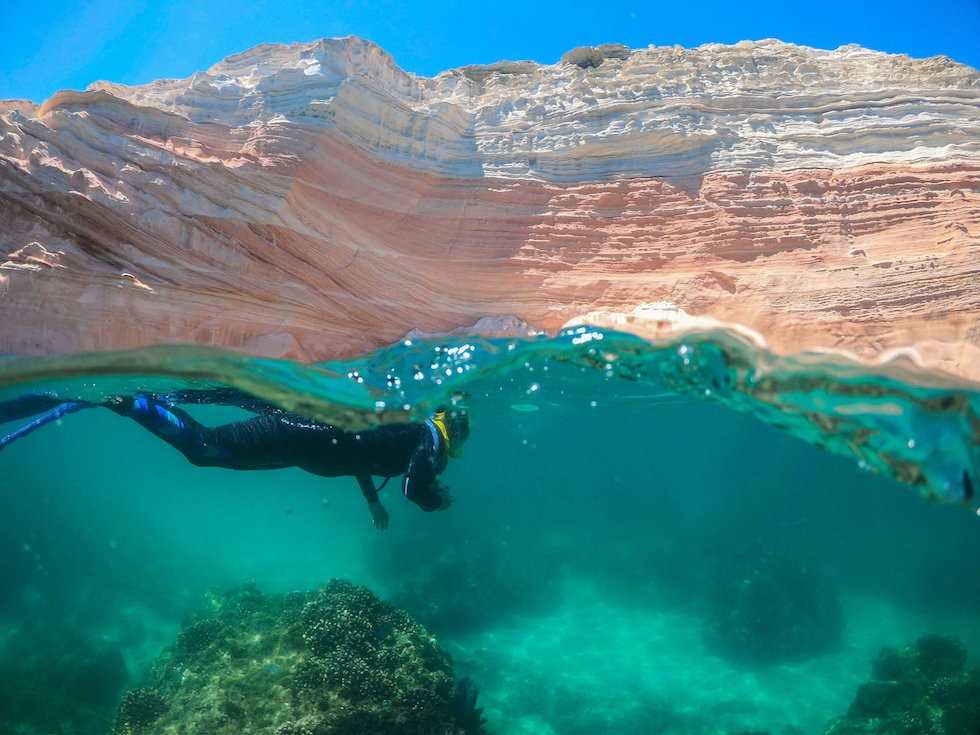 Don't Forget to Include People
One of the most fun parts of snorkeling and scuba diving is that you're required to always have a buddy by your side. Your buddy can be a great model and can provide perspective and context when you want to show how huge that piece of coral is or how tiny that nudibranch is.
Try Taking Slow Motion Video
Don't be afraid to also try taking some video underwater. Using the slow motion setting (120fps or faster) won't just slow down the movement of the critters you're filming, it will also stabilize the footage, since we all bounce around with waves at the surface. Slow motion immediately makes your video look more professional, plus you can always speed it up with simple editing tools on your phone or your computer if you decide you want to do that later on.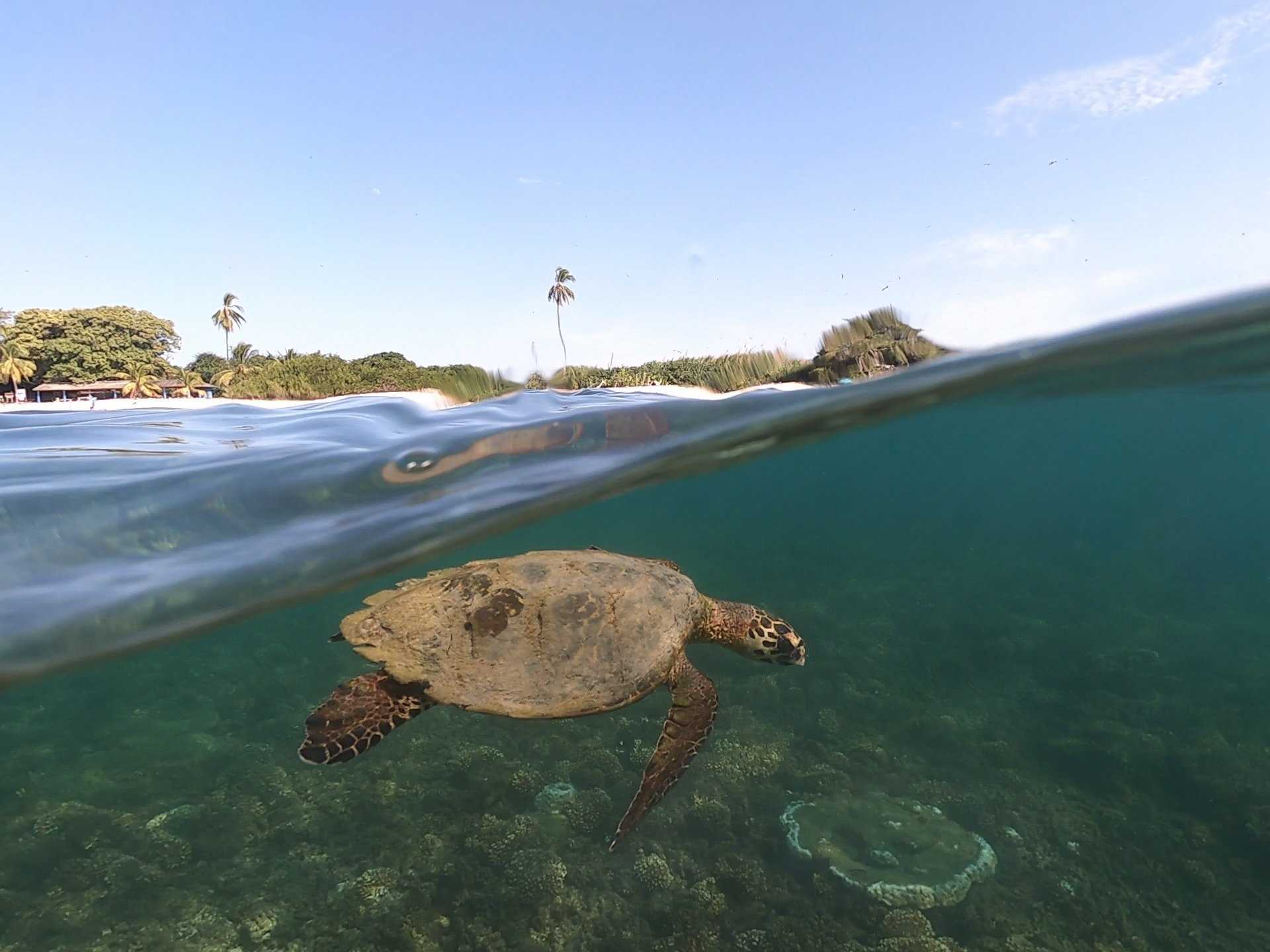 Identify the Animals You've Photographed

We can all appreciate the beauty of the underwater world, but I strongly believe that the more you know about an environment, an animal, or people, the better you can photograph them and tell their story. Very few people are privileged to see the underwater world and many of the animals and plants down there are alien to those who have never experienced them. When you come back aboard the ship, utilize your natural history staff and the extensive libraries on board to identify and label your subjects. From there, you can learn more about their lives and their place within the larger ecosystem, which may bring up more questions than answers but that's okay. The more you learn, the more you can become an ambassador for the underwater world!
Beginner Gear Recommendations

Underwater action camera: Almost any GoPro camera after the 5 is good for underwater so you don't have to buy the most recent model if you want to save some money. The new Insta360 cameras are also great and since they're always filming in full 360° you're sure to always get the shot.
Smartphone case: Most smartphones built in the last 3+ years are waterproof on their own but I see a lot of guests who still like to put their phones in a clear waterproof case on a lanyard and I love that combo. I like Akona Gobi since it's also floaty in case you drop it.
Underwater phone housing: For iPhones, I think AxisGO is the best. It's just very specific for iPhone models so you'd have to upgrade each time you upgrade your phone. If you're going to scuba dive and need something that can go to deeper depths, try this one from Kraken.
Float mount: If you're snorkeling with a GoPro, I'd suggest putting it on a floating hand grip like this one. It provides stability and makes it easier to aim the camera and get different angles.

Clips: There are several clips from Akona that work well or for more lanyard options you can check out Scuba.com.
Dive lights: Light and Motion is amazing, really any of their lights for video can also be used as a regular dive light. Plus, our Undersea Program is listed as one of their ambassadors!