Crimson, umber, amethyst, gold—the foliage that lines New York's Hudson River in fall provides a jewel-hued display like no other.
This seasonal spectacle never ceases to amaze and delight, and this year the prism of autumnal regalia will beckon to Lindblad Expeditions passengers for the first time on inaugural itineraries along the Hudson's picturesque shores.


Unlike anything offered in this region, our new voyage brings an expeditionary approach to the East Coast during this particularly alluring season. But it's not just the vibrant leaves that impress on this journey; there's a treasure trove of fascinating landmarks and ports of call to explore, too, including one of the largest outdoor sculpture parks in the country, a captivating Audubon bird sanctuary, and a legendary setting for a well-known story. This itinerary promises plenty of colorful highlights so you'll want to keep your camera handy at all times.
This past fall, our staff photographer David Vargas visited the region to capture a few of the places we'll visit. Here is a preview of the beauty you'll enjoy if you join us on the river in October 2022.
Storm King Arts Center

You'll spot the fantastical, attention-grabbing sculptures towering as high as 50 feet into the sky rising over the horizon before you even arrive at Storm King Arts Center. A fascinating spot any time of year, fall's harvest-hued rainbow of leaves and golden grasses transforms this 500-acre landscape into an immersive fall art experience. You can walk right up to, under, and around pieces like the towering "Iliad" by Alexander Calder, or sit serenely by and watch the sun play off the leaves and the statues while taking in the wonderful confluence of art and nature.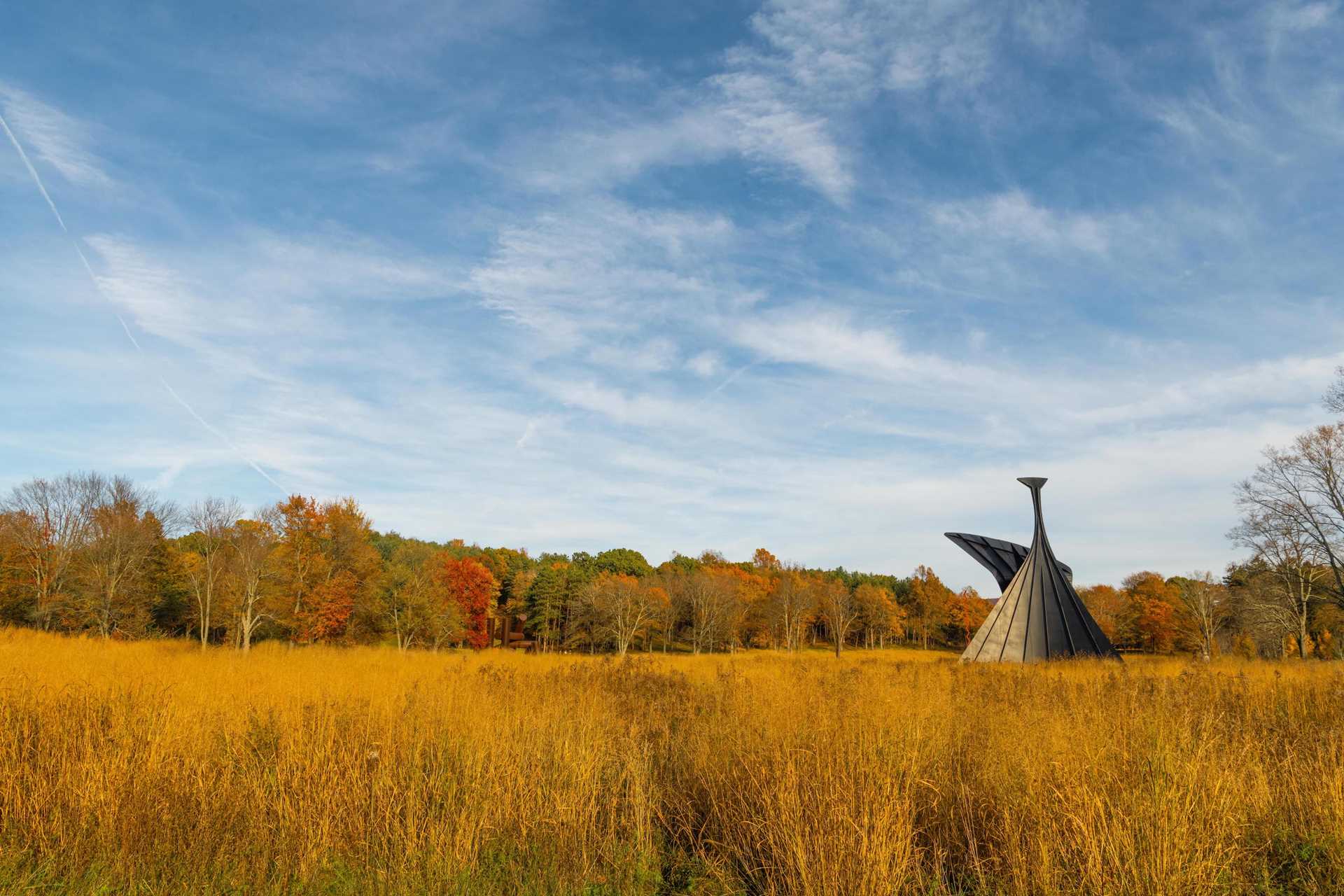 Gilded fields of autumn grasses provide the picturesque backdrop for Alexander Calder's monumental sculpture, "The Arch." All photos: David Vargas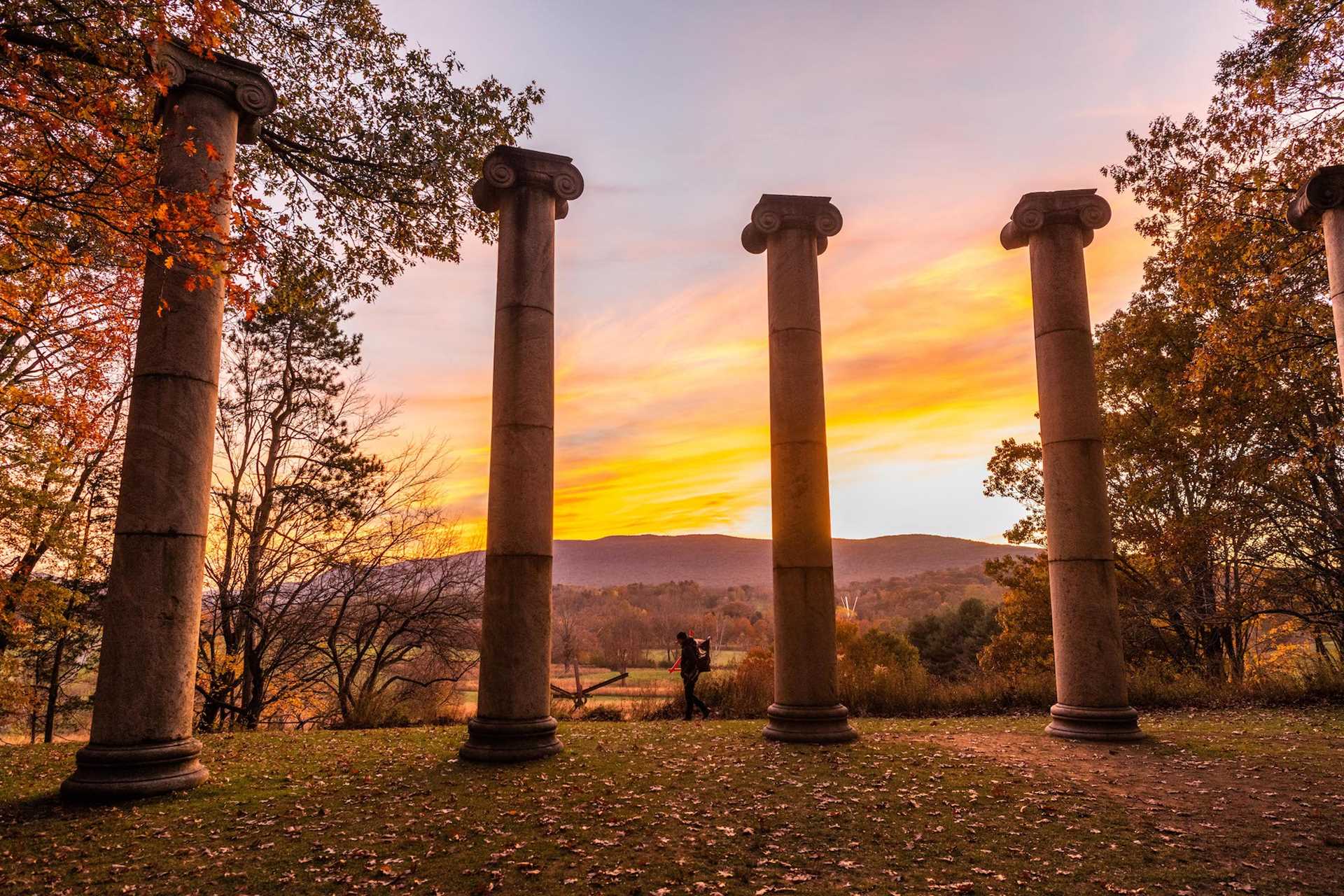 The setting sun casts a golden glow across majestic Ionic columns that were originally part of the Armstrong Mansion (circa 1834) at Danskammer Point, New York.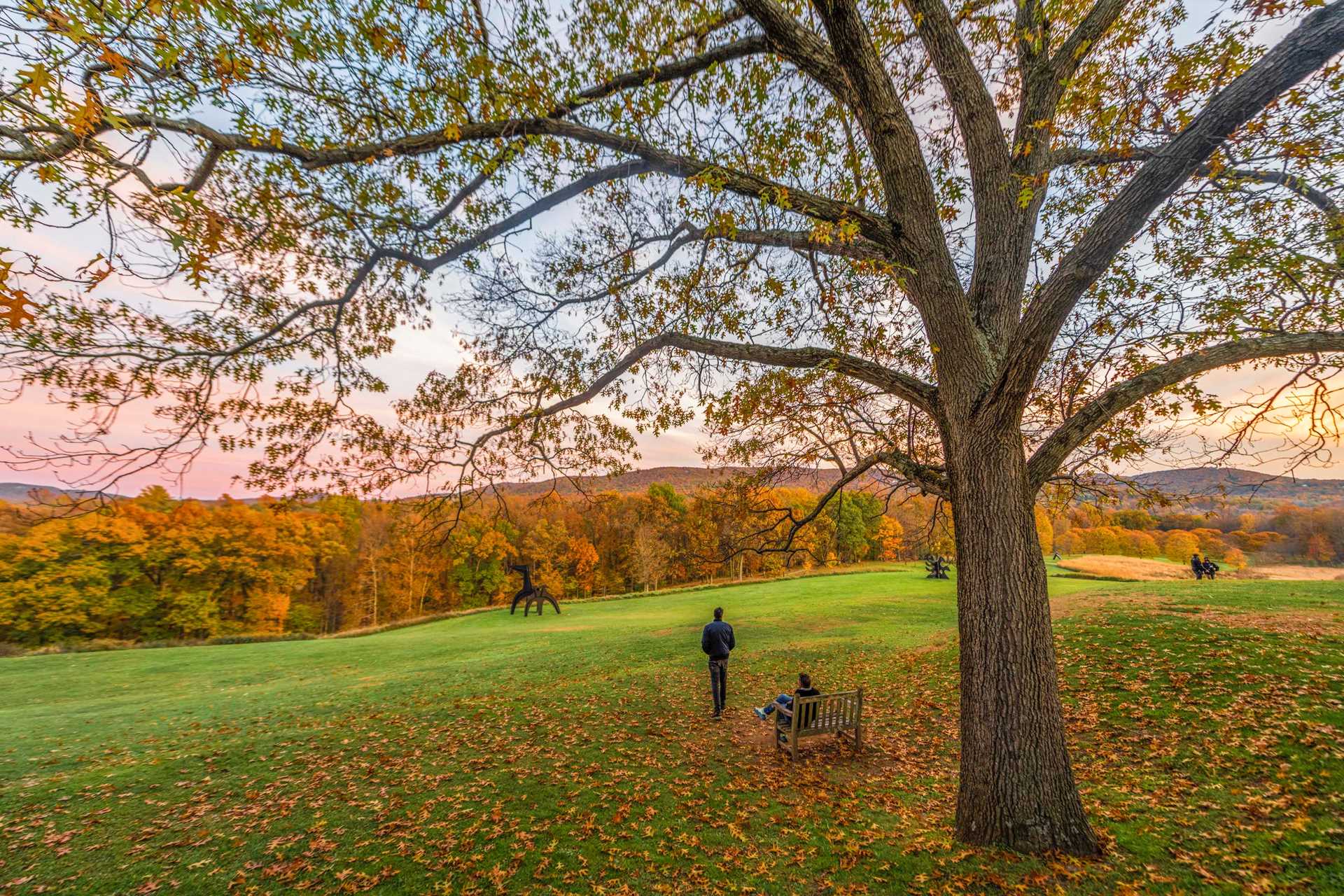 Sit back and enjoy the views of fall's peak foliage, as well as works of arts like "Black Flag," a painted steel sculpture by Alexander Calder.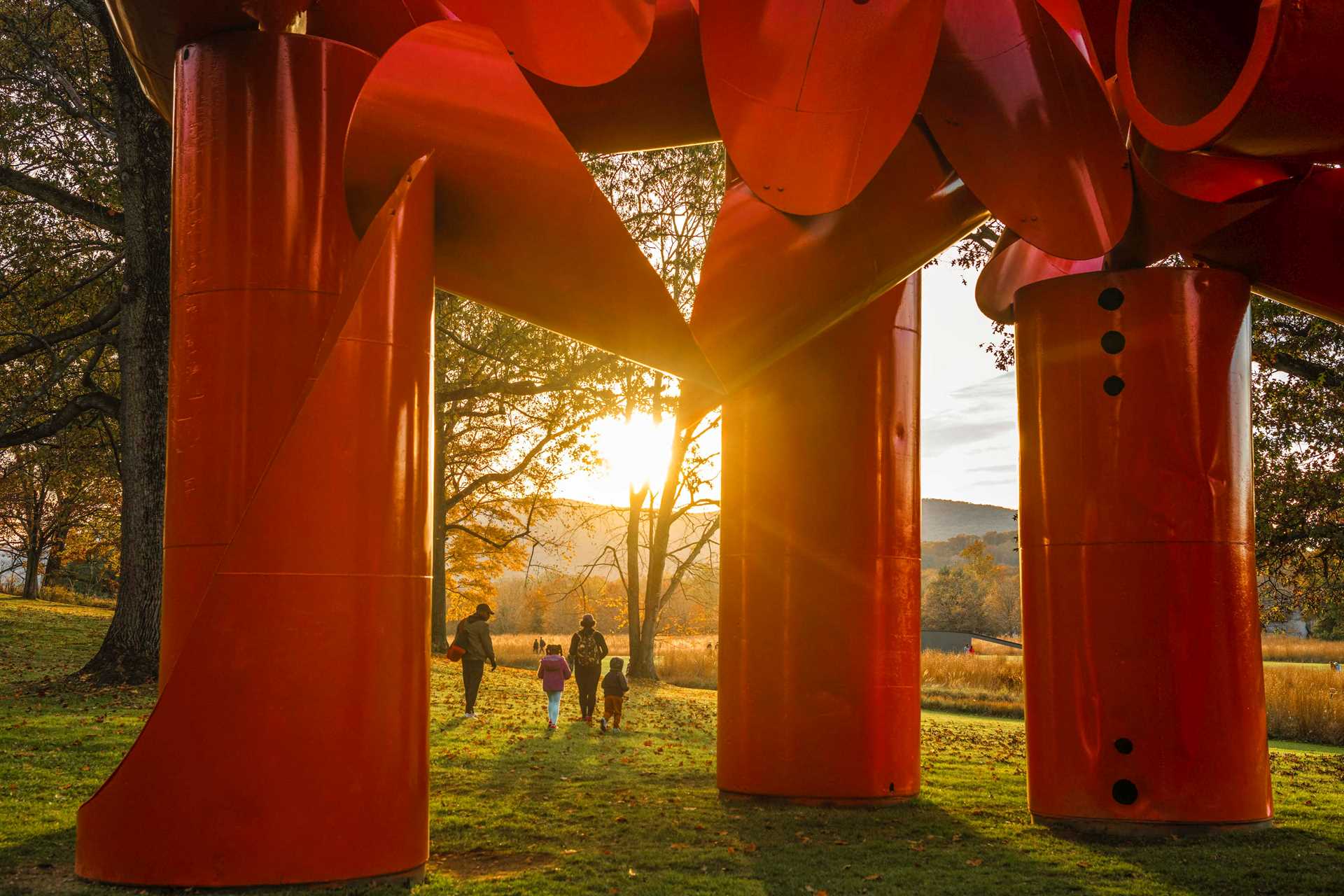 Measuring 36 feet high, the gargantuan bright red cylinders of Alexander Liberman's "Iliad" make these passersby seem tiny as they head into the sunset.
Constitution Marsh Audubon Center

The birds traversing New York's Atlantic Flyway through Constitution Marsh are as colorful as the fall foliage surrounding this protected Audubon center. On a visit, search for scarlet tanagers, golden-winged warblers, red-shouldered hawks, cerulean warblers, and more migrating species from a kayak in the protected riverside wetland. Stop and listen to their songs and calls that break through the stillness of this special wetlands area.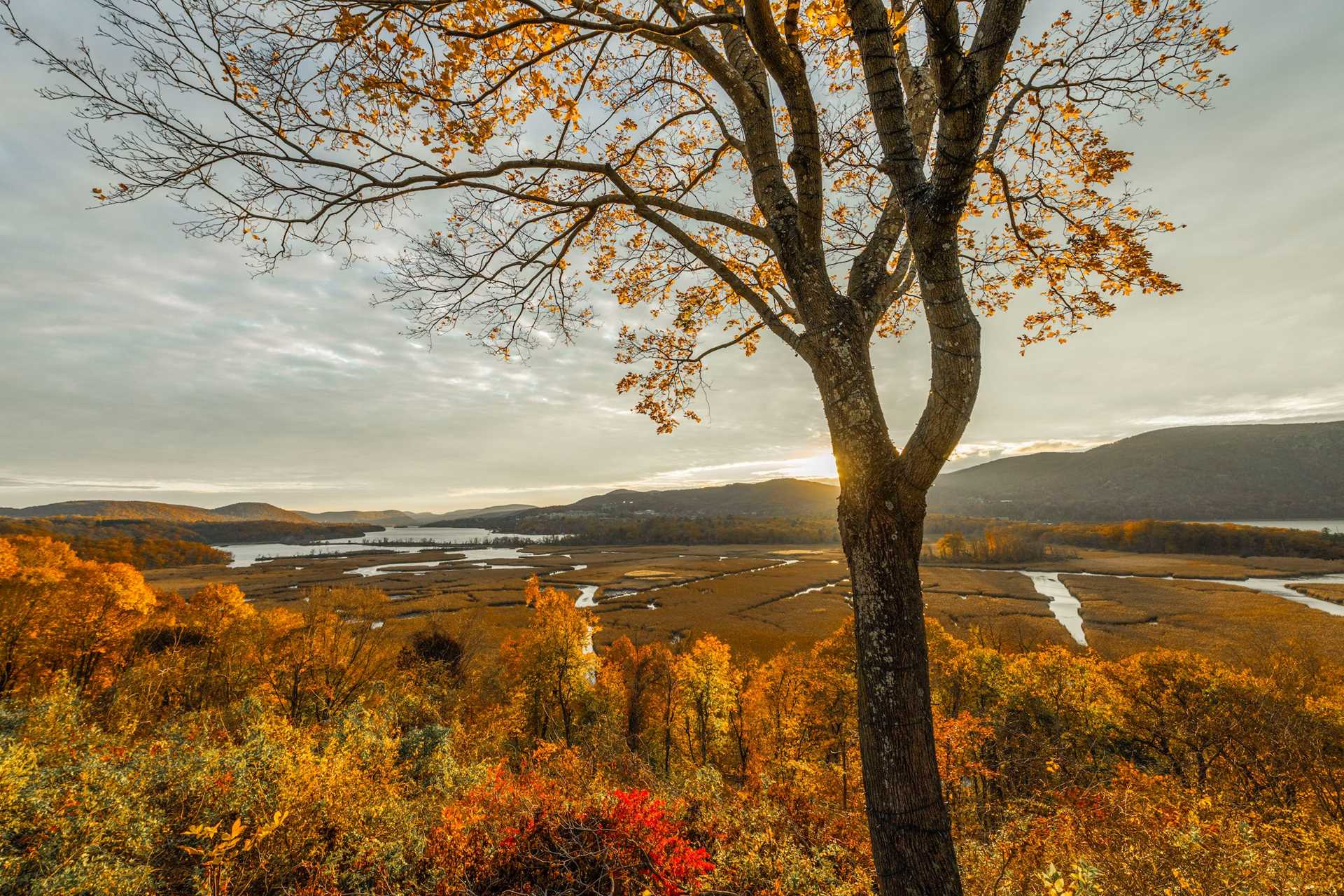 Vistas of autumnal leaves and the umber fall fields of Constitution Marsh as seen from the neighboring Boscobel House and Gardens.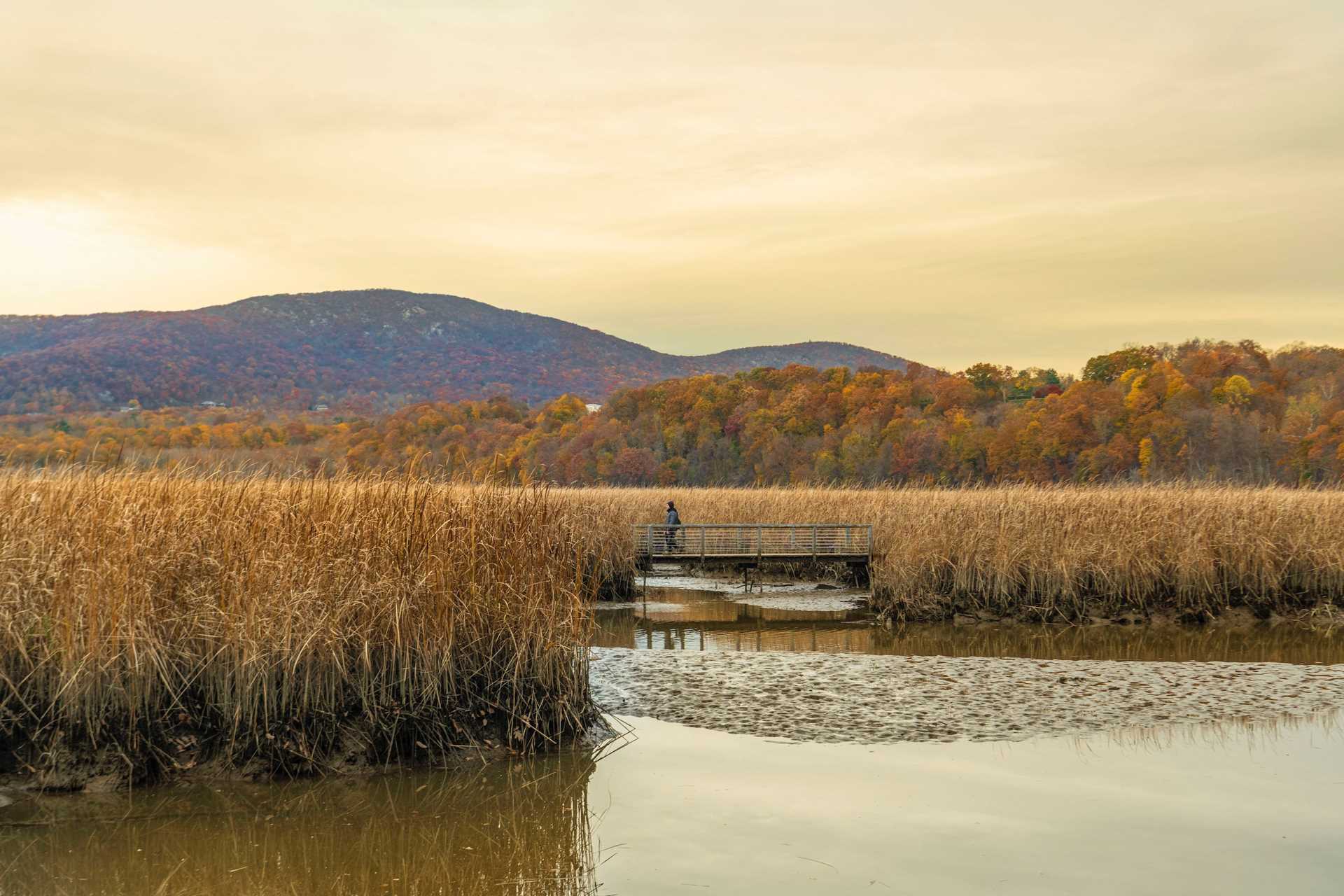 A visitor to the marsh takes in the panoramic views on a walk over the wooden bridge.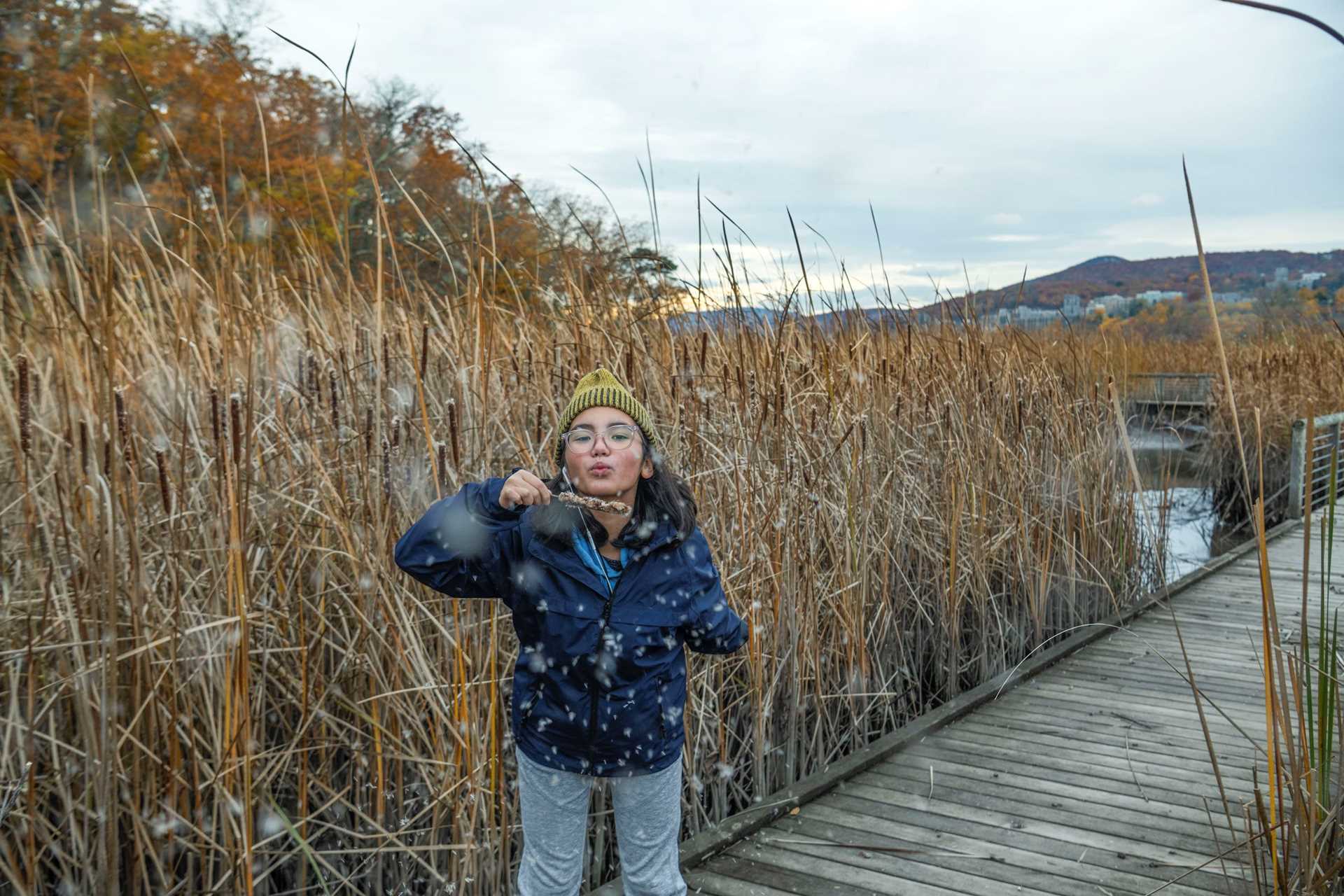 Our staff photographer's daughter Mika blows on marsh grasses and searches for hidden wildlife in the undulating fields.
Sleepy Hollow

What better time of year to revisit Washington Irving's macabre tale of Sleepy Hollow than autumn, when the sun hangs lower in the sky casting long shadows as the days get shorter and just a bit spookier? Of course, the brilliant fall colors brighten the mood here on a late afternoon stop at the Sleepy Hollow Cemetery which is also filled with architectural gems and monuments to explore on our Hudson River adventure.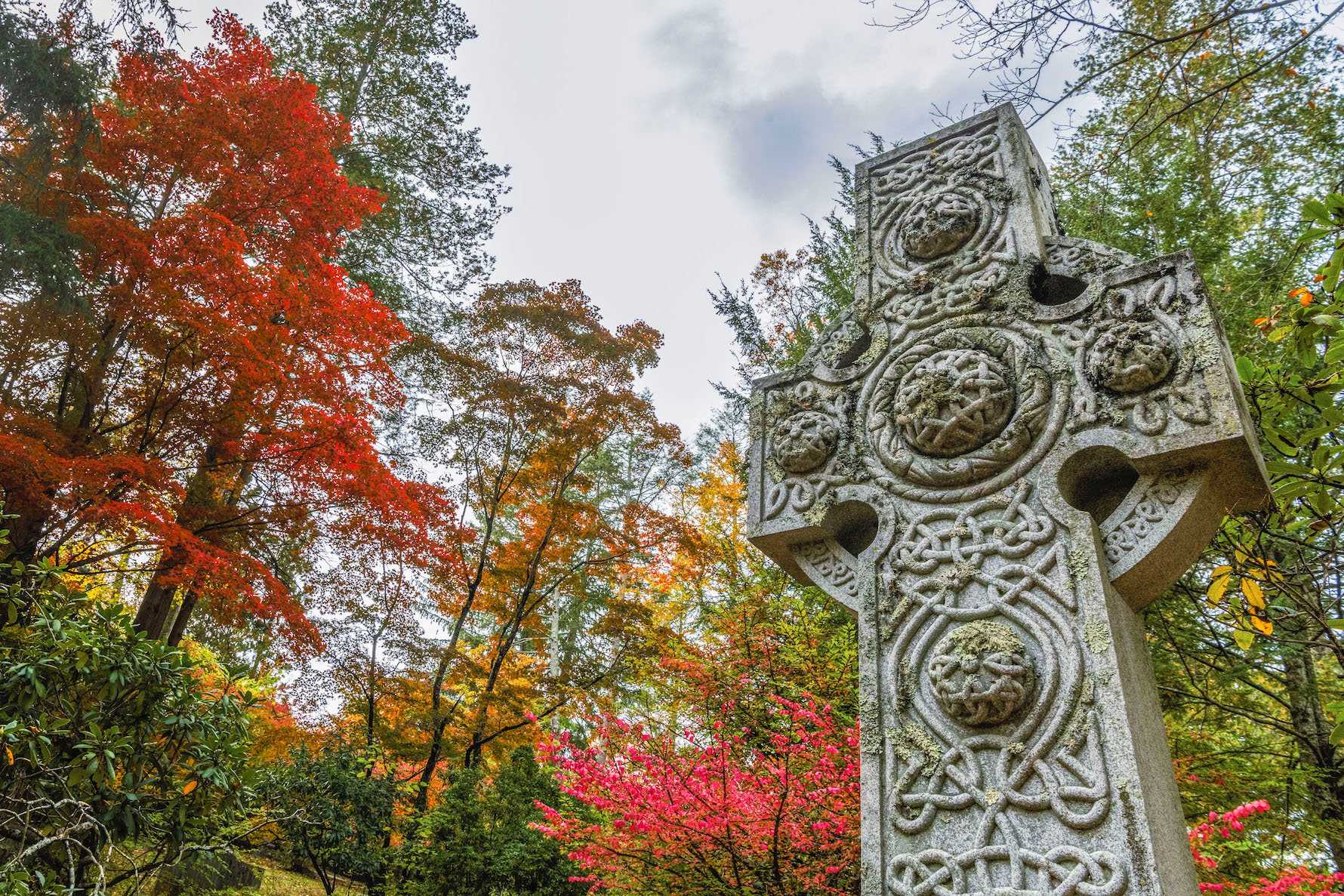 Vibrant leaves surround a Celtic cross in the Sleepy Hollow Cemetery.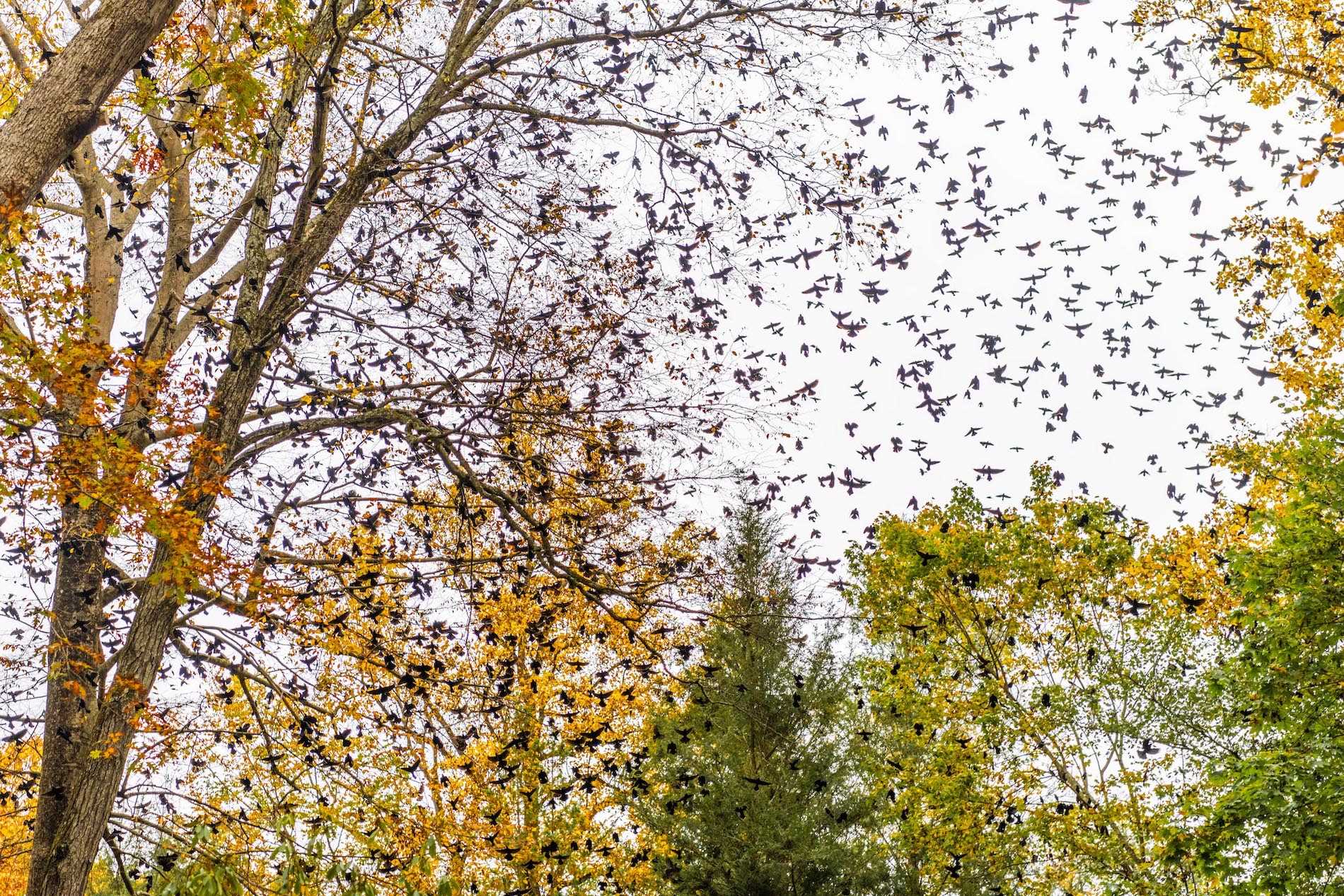 A large flock of birds take flight, filling the darkening sky above the cemetery.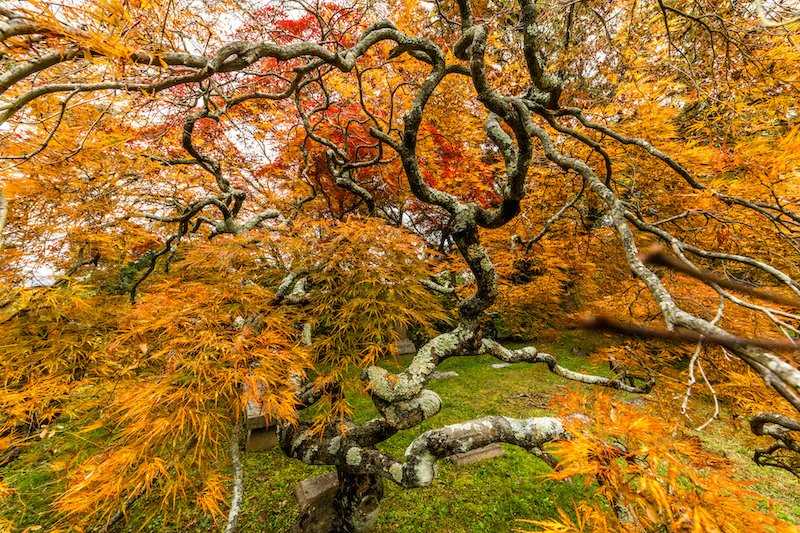 The twisted branches of Japanese maple trees ablaze with autumnal leaves.
A romantic corner of the historic cemetery houses an Art Nouveau Memorial to journalist and financier Henry Villard.