No two days are alike on our Alaska expeditions. This example of a day in the life of our Wild Alaska Escape gives you a sense of the shape any given day on any itinerary might take. Get Inspired By Photos, Videos, Webinars, Stories, And Exclusive Offers. Sign Up
6:00-7:00 A.M.: Early Riser Stretch Class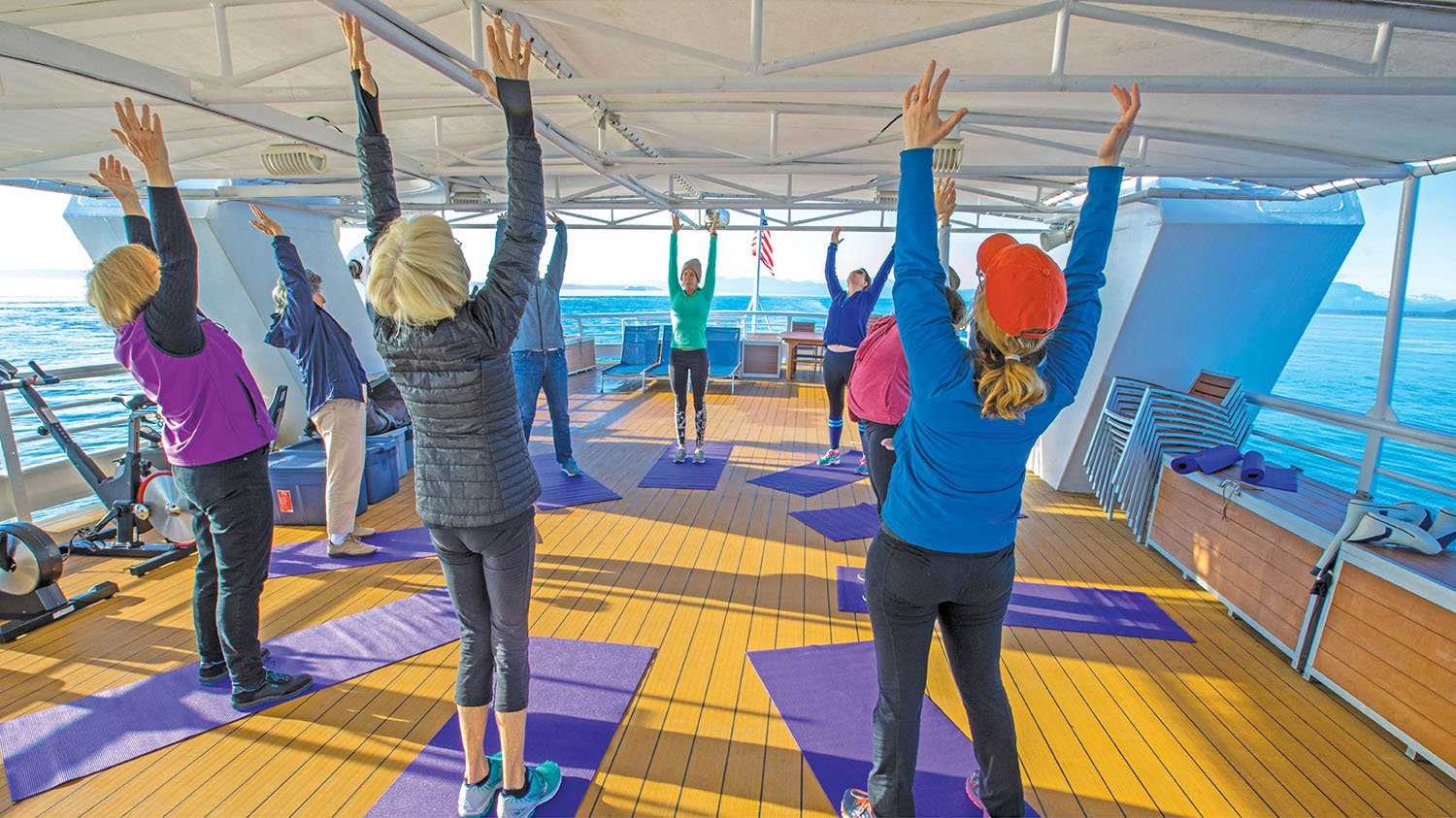 Fresh pastries and coffee are served. Dall's porpoises surf our ship's bow wave. Our wellness specialist leads a morning stretch routine followed by herbal tea or smoothies on the sundeck.
7:20-9:00 A.M.: Sailing into Awesome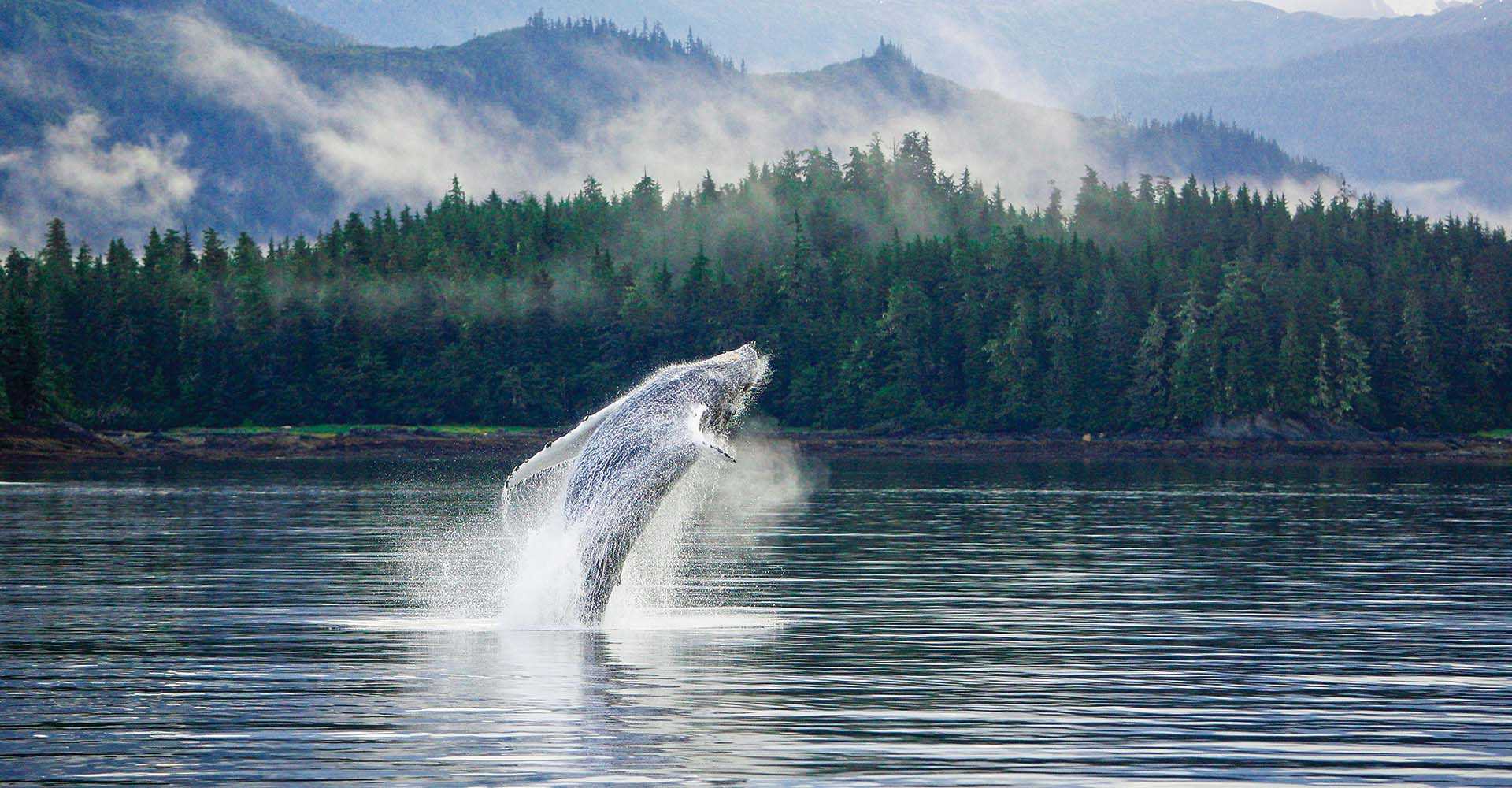 Over breakfast we sail through high stone walls that were once scraped smooth by the movement of a massive glacier. Floating icebergs, sparse near the entrance, become more numerous until we finally can take the ship no further.
9:15 A.M.-Noon: Morning Explorations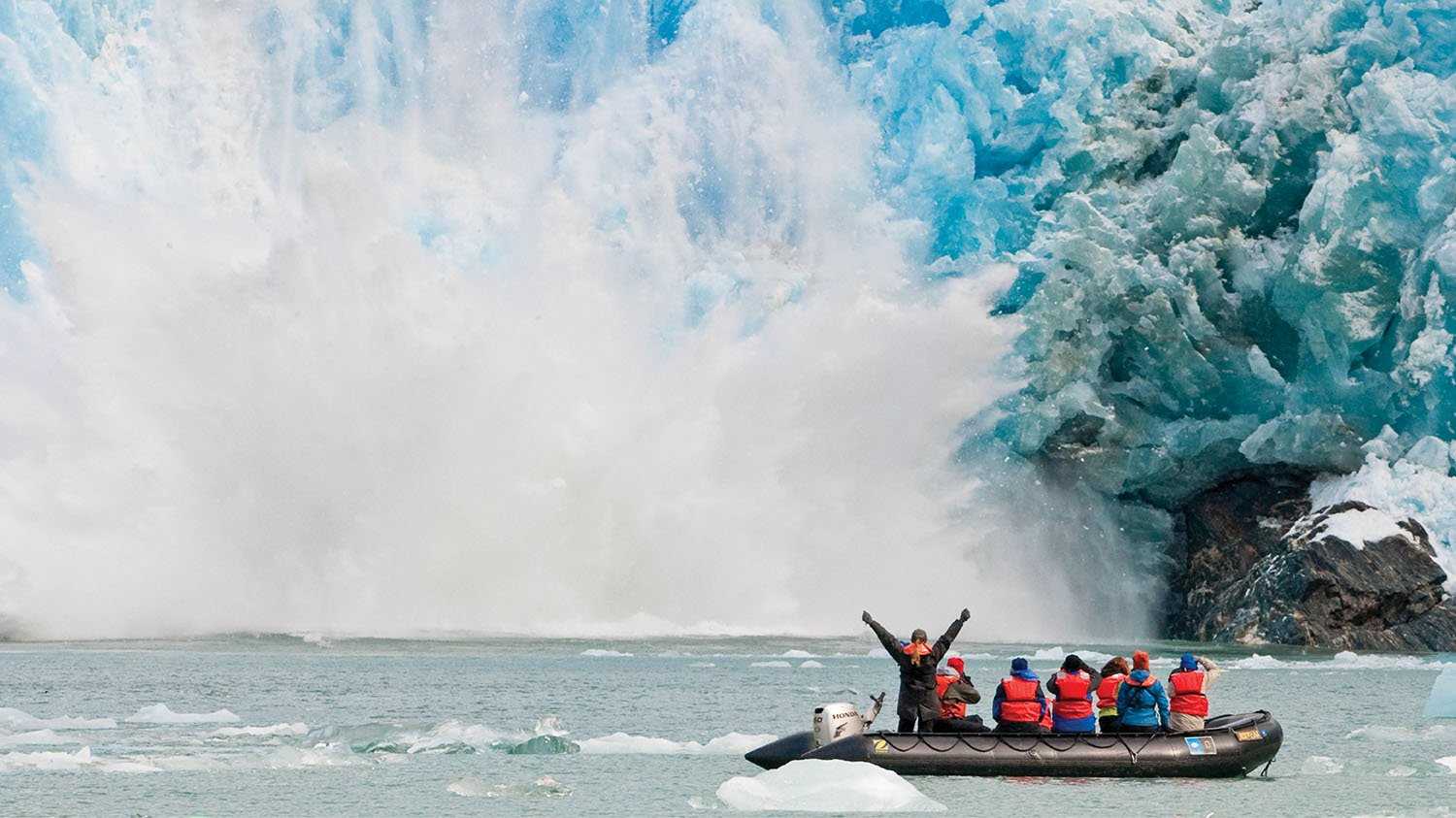 Mid-morning finds us in our expedition landing craft speeding toward a towering glacier that peeks through the curves ahead. Melting snow above feeds dozens of waterfalls. In the ice-filled water near the glacier are harbor seals and, overhead, Arctic terns fly with small fish in their beaks. Kayakers paddle through the still water spotting otters, minks, and bald eagles.
12:30-1:30 P.M. On Deck with a Wild View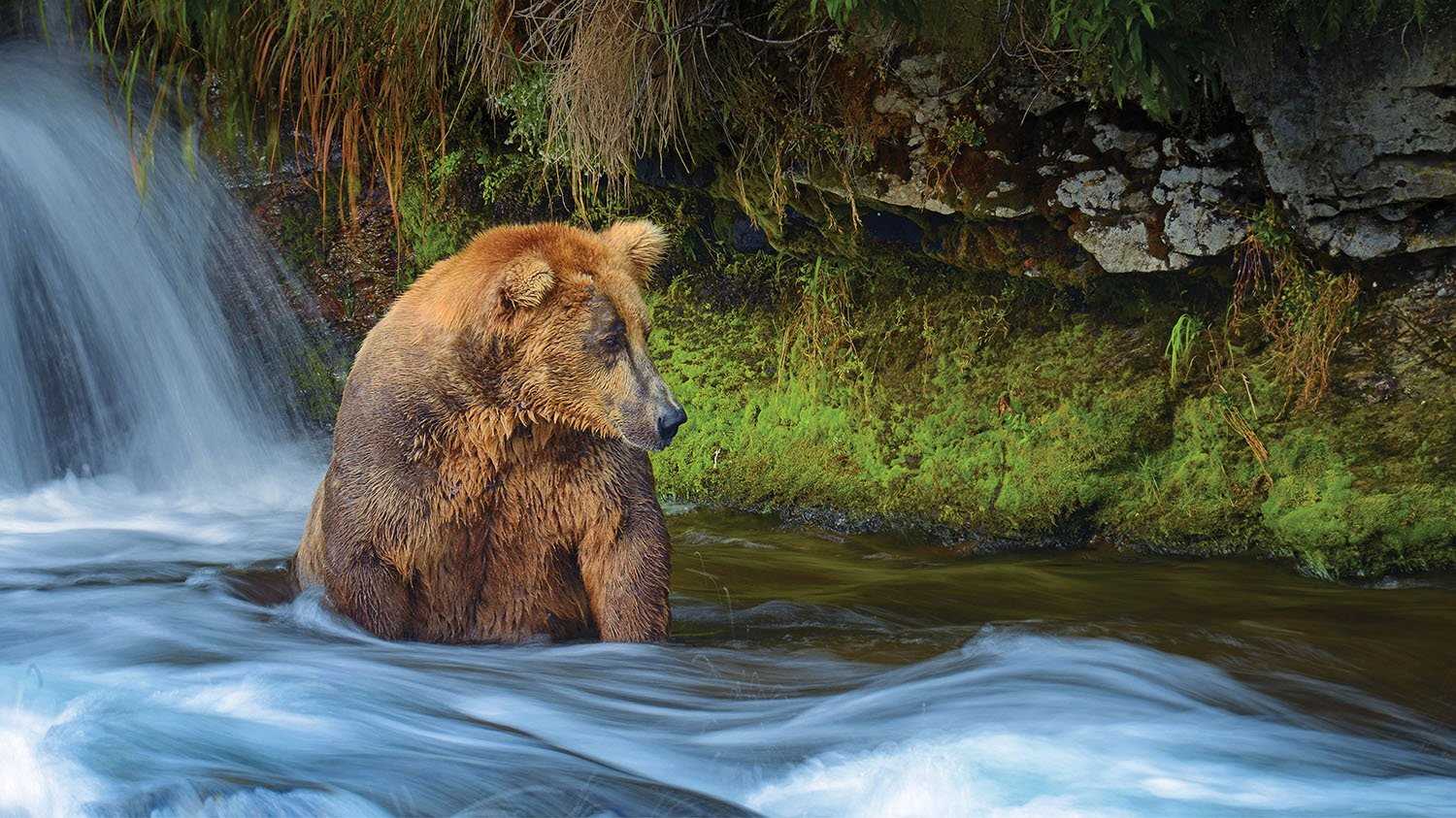 Back onboard, we're greeted with a well-deserved lunch of grilled hamburgers with all the fixings. We retreat out of the glacial fjord pausing only for the most spectacular waterfalls and a lone brown bear foraging in the dropping tide.
1:45-4:45 P.M.: Photography Talk and Exploration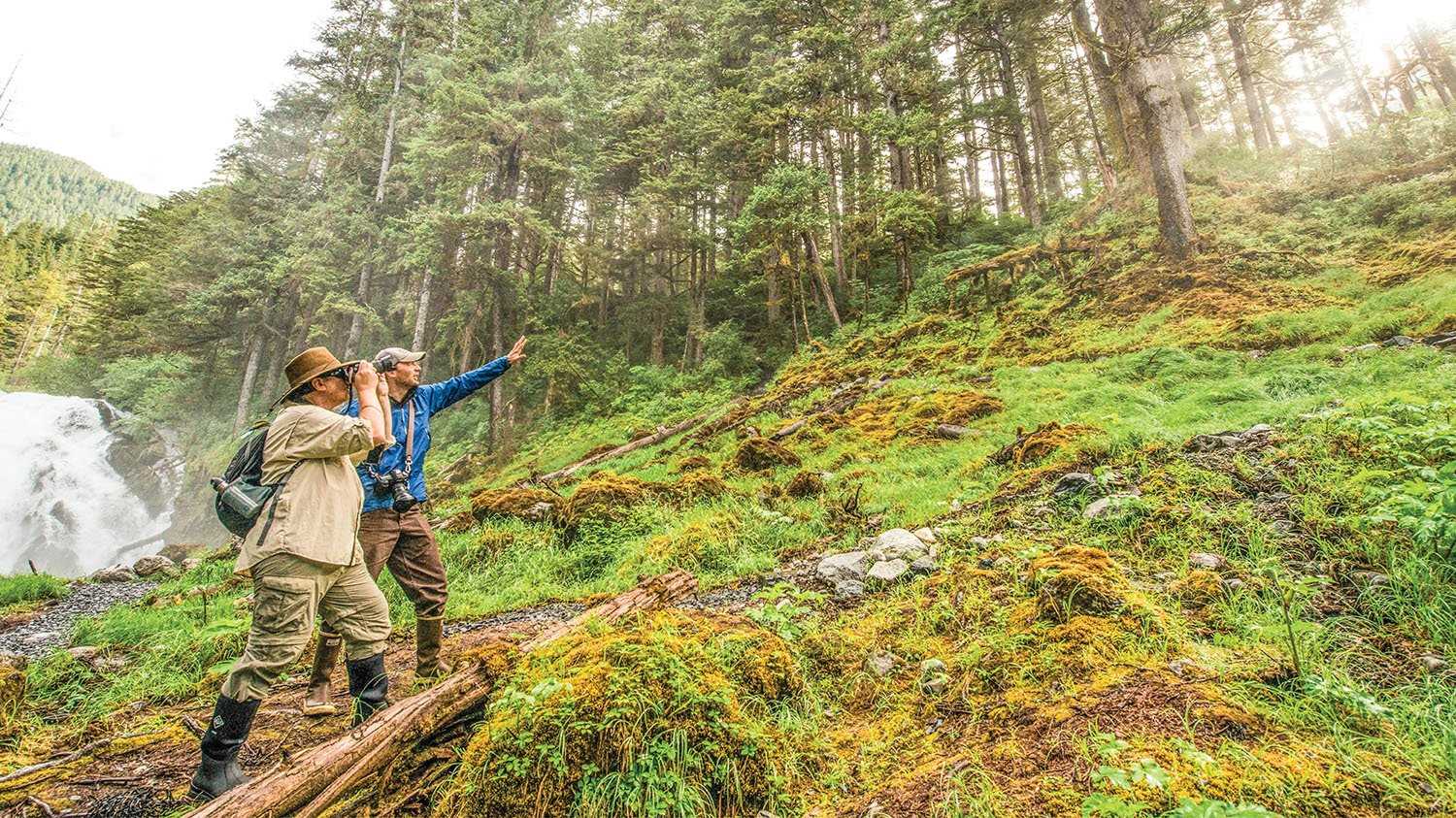 Our photo instructor shares tips and tricks on getting the most out of smartphone cameras before we go ashore to walk among blooming rainforest wildflowers. Some hikers choose a path less traveled—a bushwhack under trees, through mud, and along hills.
5:15-6:15 P.M.: Afternoon Encounter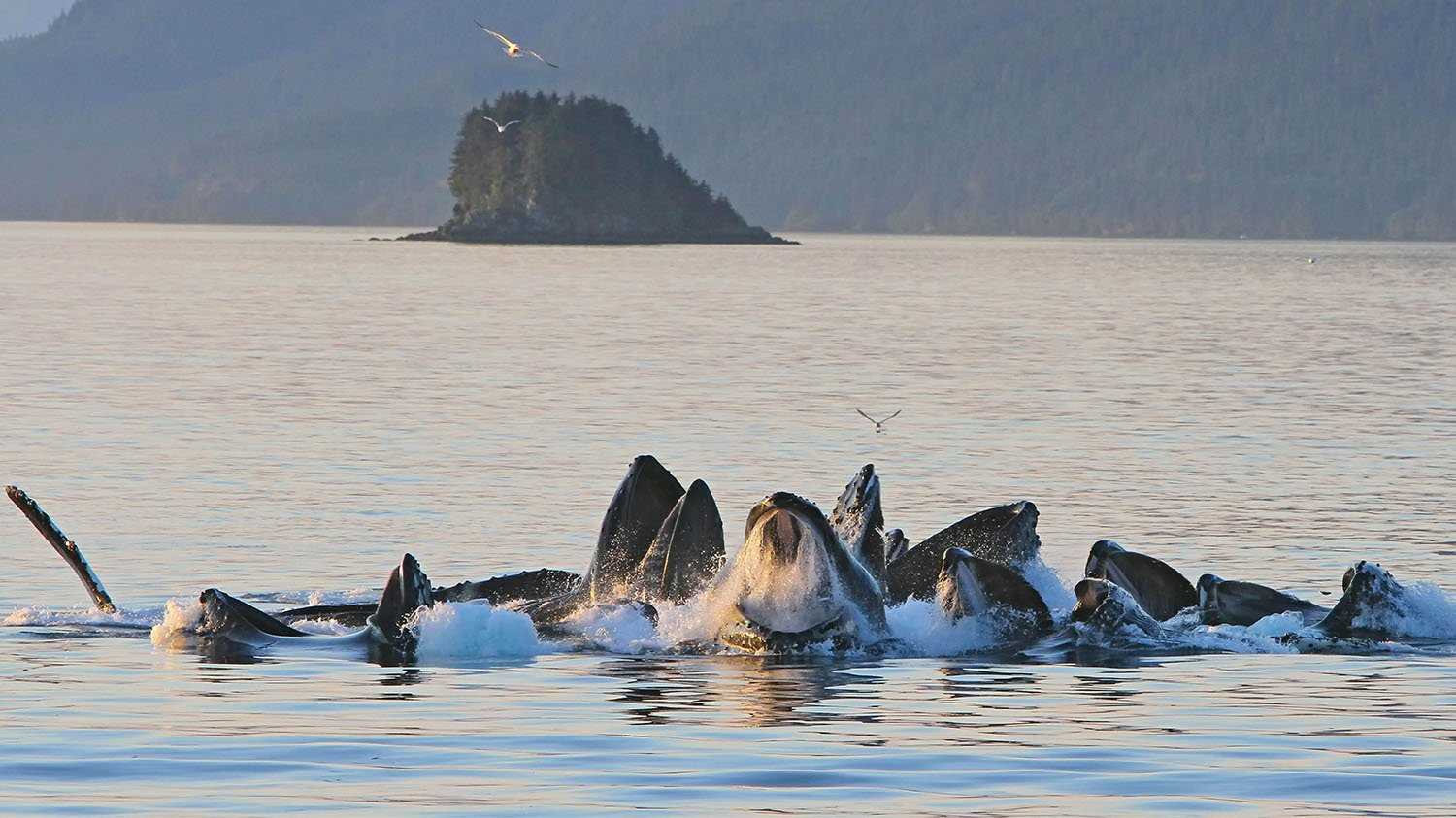 We return to the ship just in time to see humpback whales cooperatively bubble-net feeding shockingly close to the bow. The naturalists set up the hydrophone so we can hear the whales communicating. Cameras are ready for a change in pitch of the vocalization—the indication that the whales are done corralling the fish and about to simultaneously lunge upward to feed on the fish.
6:30 P.M.: Cocktails and Evening Recap/Dinner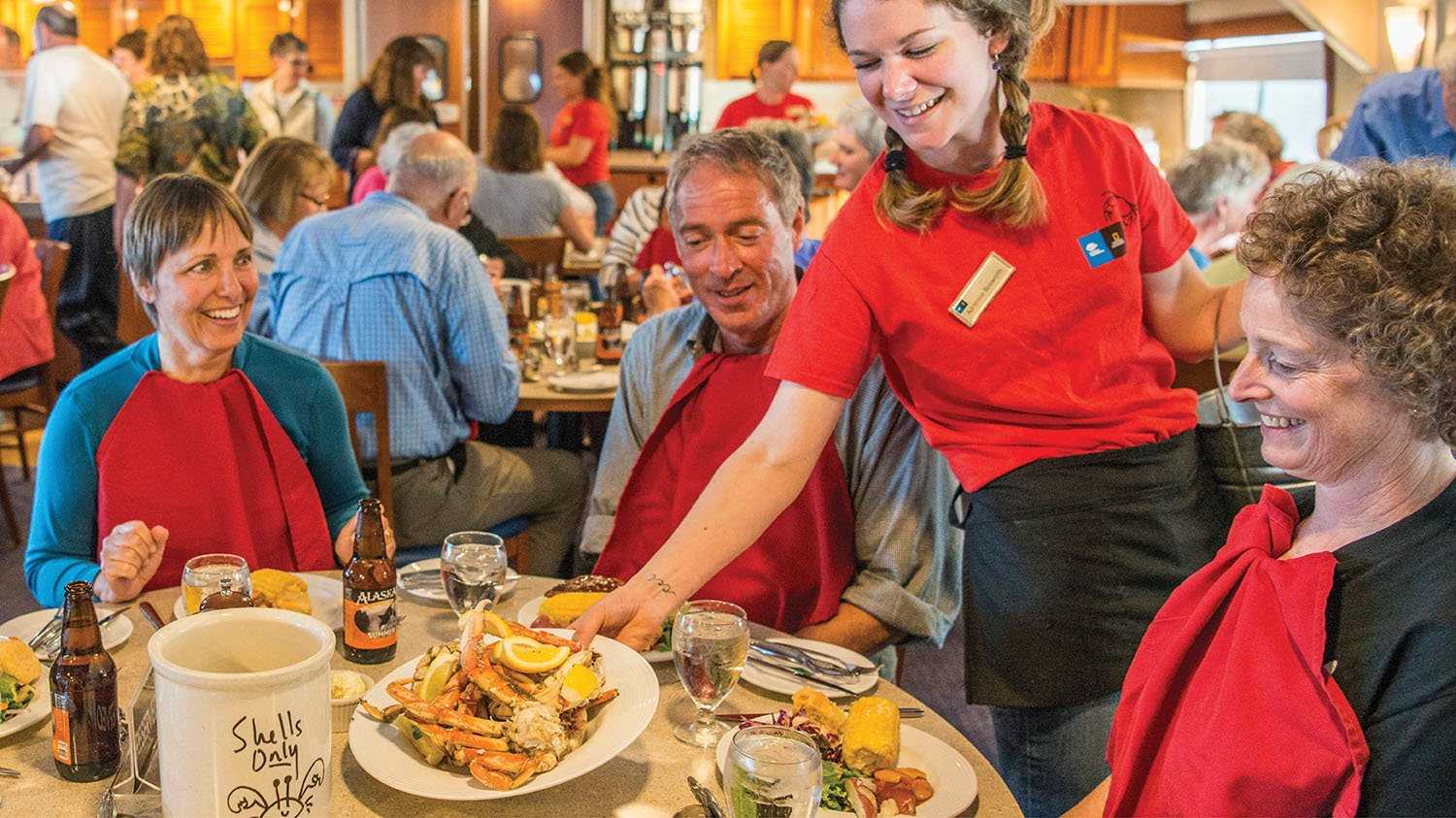 A Lindblad ritual, guests regroup after a thrilling day over cocktails and hors d'oeuvres to hear our naturalists present highlights of the day. Today the marine biologist answers questions about the bubble-net feeding observed. Dinner is then served.
9:30 P.M.: Star Viewing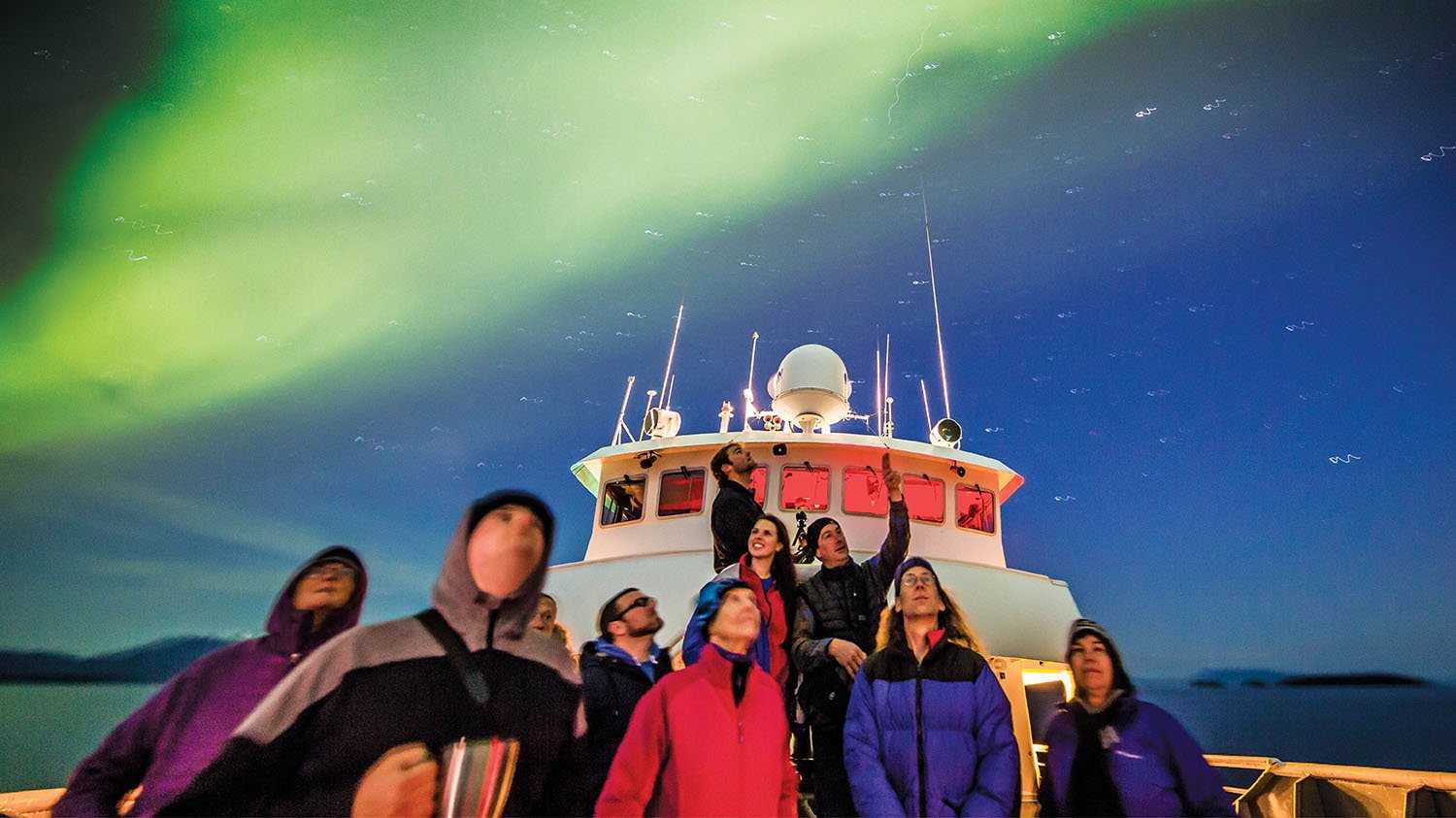 As the sun sets on another Alaska day, the stars appear slowly at first and then fill the night sky all at once. Hopeful guests keep a lookout for the Northern Lights, but tonight the bright Milky Way and occasional meteor are our ample reward for staying up late.